[Top][All Lists]
---
[Date Prev][Date Next][Thread Prev][Thread Next][Date Index][Thread Index]
Refco Direct --->
---
| | |
| --- | --- |
| From: | Jason Carter |
| Subject: | Refco Direct ---> |
| Date: | Wed, 25 Jul 2001 15:06:55 -0500 |
---
Hello,
I was wondering if you still had an interested in trading futures online, or if you had anymore questions we can answer for you to help you get started? We have 5 great programs to choose from all at great rates. If your serious about trading futures online, you found the right place. Call me, or reply back to this email so we help you answer any questions you may have.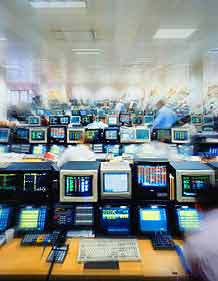 You can start your account right now by going to this link. You will need both the account application and the online addendum. If you have any questions, please call me at 866-244-1850 or 312-930-3950 http://www.onlinetradingselect.com/open.stm
Featured Program: Free Interactive Demo http://www.onlinetradingselect.com/refcodirect.stm
Trade GLOBEX Emini's through Refco Direct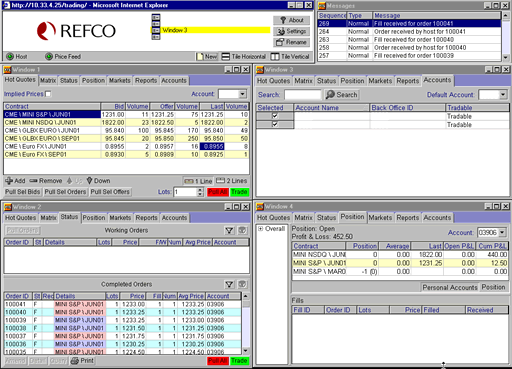 Multiple Exchange Access
Currently, Refco Direct provides access to GLOBEX, Alliance/CBOT/Eurex (a/c/e), EUREX, LIFFE and MATIF. Future plans include developing a single point of access to open out-cry markets, electronic exchanges as well as Equities. Refco is dedicated to providing clients with easy access to a broad range of products.
Currently Available:
GLOBEX
Alliance/CBOT/Eurex (a/c/e)
EUREX
LIFFE
MATIF
Online Trading Select is dedicated to providing integrated global trading solutions for clients by employing the latest technological advances in products and services. Refco Direct is a high performance online trading platform that provides fast, secure and reliable access to global exchange traded derivatives. Refco Direct provides dynamic trading functions as well as cutting-edge risk management and straight-through processing.

Our clients obtain unparalleled flexibility through choices of connectivity, customized trading screens, and simultaneous access to multiple accounts and markets. Additionally, clients can expect excellent technical and trade support 24 hours a day. Whether you're a Private Client or a Fund Manager, Refco Direct will facilitate your trading needs. Trade with a leader.

If you got on our list by mistake, and would like to be removed then please put remove in the subject area and return back to us.

Jason A. Carter
111 W. Jackson Blvd. 17th Floor
Chicago, IL 60604

Phone: 312-930-3950


Fax:413-375-2795
Toll Free: 866-244-1850
e-mail: address@hidden

Web: http://www.onlinetradingselect.com

There is a risk of loss in trading futures.

To be remove from this email list, please click here:
mailto:address@hidden
---
---
| | | |
| --- | --- | --- |
| [Prev in Thread] | Current Thread | [Next in Thread] |
Refco Direct --->, Jason Carter <=
---