Using OS X 10.8.5 Mountain Lion and GNU APL 1.2




My Terminal is set to xterm-256color but the same issue occurs with it set to VT100

The initial window size is 80 x 37

Start apl and type ⍳50 ( in case it doesn't display in your email I typed the APL iota 50)




Note the extra blank line




Make the window wider - say 101x38

type ⍳100 (iota 100)




Note that now there is an addition blank line




The larger the ⍳ the more blank lines - try ⍳1000 (⍳1000)




Here is a Grab of the Terminal window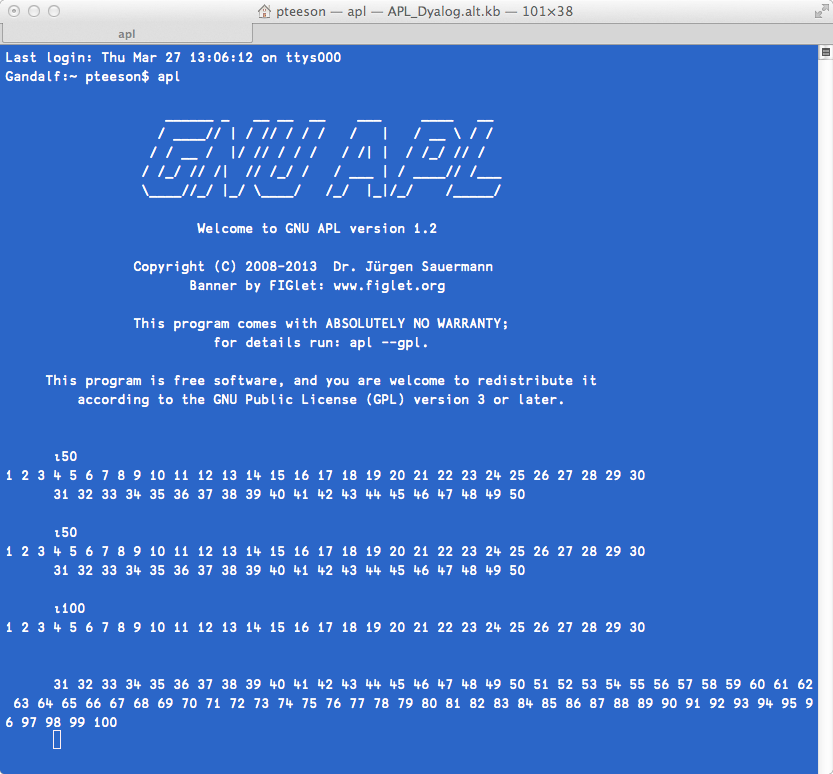 I have been able to build, debug, launch GNU APL using Apples development IDE called Xcode.
So if you point me at the correct file on which to place breakpoints maybe I can help in finding out what's going on.
respect…..
Peter