[Top][All Lists]
---
[Date Prev][Date Next][Thread Prev][Thread Next][Date Index][Thread Index]
bug#10769: uniq
---
| | |
| --- | --- |
| From: | Gerrie Myburgh |
| Subject: | bug#10769: uniq |
| Date: | Thu, 9 Feb 2012 08:24:40 +0200 |
---
Hi,

I found the problem, it is the line endings been a mixture of unix and
dos.

 

 

Gerrie Myburgh, Software Developer

www.bbd.co.za <http://www.bbd.co.za> 

Nashua Mobile (Pty) Ltd

 

42 James Crescent, Halfway House, Midrand, Gauteng, South Africa.

 

This e-mail is confidential and subject to the disclaimer published on
the BBD website <http://www.bbd.co.za/emaildisclaimer.htm> .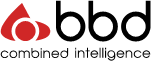 ---
---
bug#10769: uniq, Gerrie Myburgh, 2012/02/09

bug#10769: uniq, Gerrie Myburgh <=
---