---------- Forwarded message ----------
From:
P S
<address@hidden>
Date: Tue, Jun 2, 2015 at 3:14 PM
Subject: Grub update 2.02~beta2-9ubuntu1.2 disabled grub boot
To:
address@hidden
PC is a Laptop Toshiba Satellite C55D-5242B.  This is a dual boot uefi Win 8 / Linux Mint 17 system. Win 8 was preinstalled. Mint 17 was installed in the UEFI mode with secure boot disabled.  May 29, 2015 lintux mint 17 update, installed 2.02~beta2-9ubuntu1.2 grub update. Grub boot worked perfectly fine before this update. Procedure before update to access Grub Boot, on power up, F12 needs to be pressed, then HDD is selected and entered. Grub boot menu came up. After this update the F12 process vectors to Win 8 and boots it up. The only way I can access Mint is to do a Restart in Win 8, then select F12 and I get the Grub Boot menu.


Attached is a copy of gparted screen for the hard drive.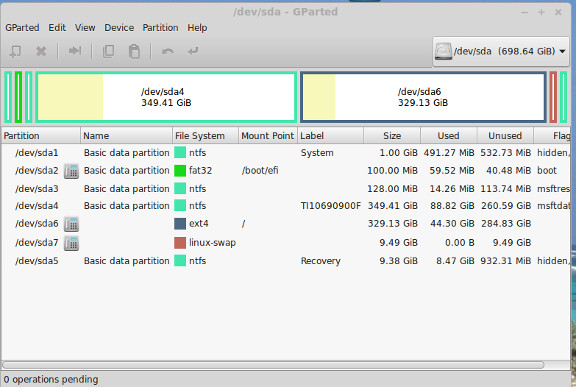 ​

Pete Staats