---
[Date Prev][Date Next][Thread Prev][Thread Next][Date Index][Thread Index]
PUMP WHAT THE OTHER PUMPS CAN'T!
---
| | |
| --- | --- |
| From: | masterpumps |
| Subject: | PUMP WHAT THE OTHER PUMPS CAN'T! |
| Date: | 10 Feb 2005 02:57:29 -0600 |
---
Pump what the
Other Pumps Can't!
The Next Generation of
Hose Pump technology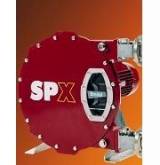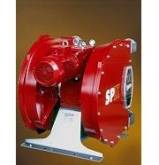 NEW SPX Series
Nothing but the hose touches the fluid,
eliminating the risk of the pump contaminating
the fluid, or the fluid contaminating the pump.
There is no contamination of the pump or fluid.
Ideal for slurries, viscous, shear-sensitive and aggressive fluids.
Easy to install, simple to operate, inexpensive to maintain.
Pump design prevents backflow and siphoning without valves.
Wide range of tubing includes industrial, food-grade and medical.
All available Hose Diameters from 10mm to 100mm are in stock!



We bring you over 35 years of experience in providing the right equipment for
the right job at the right price, guaranteed! We offer the best pricing and service in the
industry on a full line of pumps and parts. Just give us a shot and we'll prove ourselves.
"KEEPING AMERICA FLOWING SINCE 1968"
CALL ONE OF OUR SALES OFFICES
FOR MORE INFORMATION!
Odessa, TX (432) 332-0639 | Dallas, TX (214) 630-4141 | Houston, TX (936) 931-1612
Corpus Christi, TX (361) 887-2007 | Longview, TX (903) 295-8031 | OKC, OK (405) 670-5214
Shreveport, LA (318) 425-3194 | Hobbs, NM (505) 397-3678
2100 W. NW. Hwy Suite 114-1066 Grapevine, Texas 76099

Note: If you do not wish to receive any further solicitation, please respond with "Unsubscribe" in the subject line.

© Copyright 2005 IDS Corp. All rights reserved.

---
---
| | | |
| --- | --- | --- |
| [Prev in Thread] | Current Thread | [Next in Thread] |
PUMP WHAT THE OTHER PUMPS CAN'T!, masterpumps <=
---