---
[Date Prev][Date Next][Thread Prev][Thread Next][Date Index][Thread Index]
Re: Problem with configuration using MinGW
---
| | |
| --- | --- |
| From: | Ravali Gourishetty |
| Subject: | Re: Problem with configuration using MinGW |
| Date: | Tue, 29 Mar 2016 02:02:08 -0700 |
---
Hi Sir/Madam
I G Ravali( Research Scholar, IIt Madras, India) have been trying to configure using MinGW and I could update the 2 files config.guess  and config.sub to the latest version as suggested in the forums.
I couldnot resolve the issue even after updating the 2 files (attaching the screenshot for the proof of reference).
Can you please help me solve this issue.
Thank You.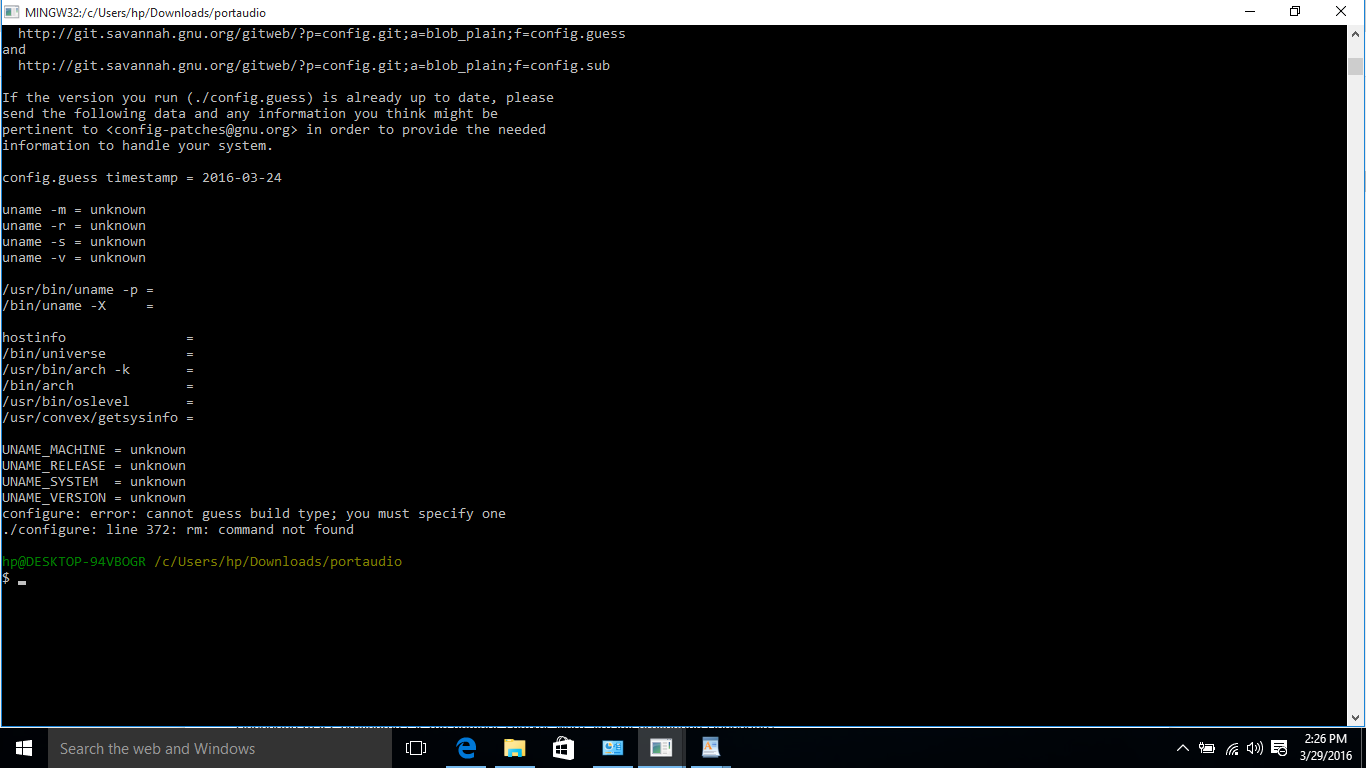 --
Best regards,
G Ravali
Ph.D. Scholar
TouchLab, Biomedical Engineering
Applied Mechanics Dept., IIT Madras 
---
---
| | | |
| --- | --- | --- |
| [Prev in Thread] | Current Thread | [Next in Thread] |
Re: Problem with configuration using MinGW, Ravali Gourishetty <=
---