hello all
i write a psk(bpsk/qpsk/8psk) with gnuradio-companion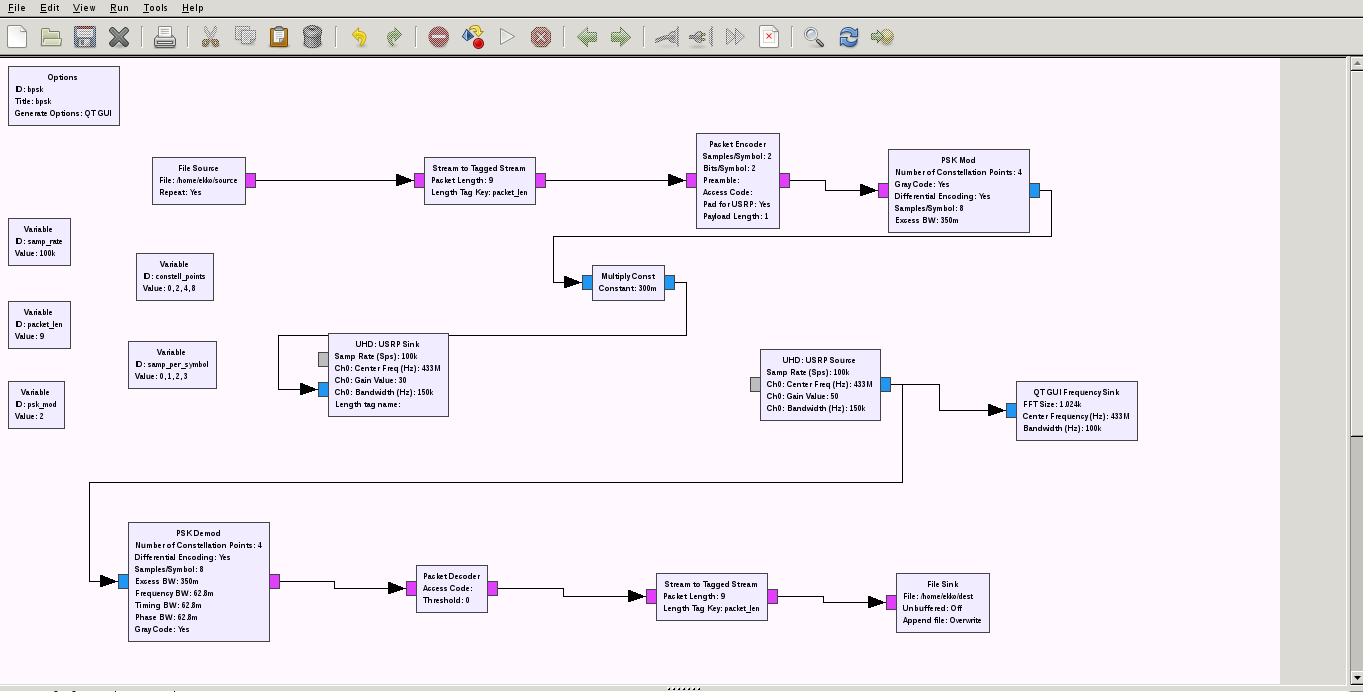 ​my question is
->in the psk mod ,i set the samples/symbol=8,and the uhd_sink samp rate=100K,how could i Calculate the symbol rate of the qpsk,or the bit rate,i think that the 8 samples per symbol and the samp rate is 100K,so the symbol rate is 12.5K ,is it right?
->in the psk mod and psk demod,ther is some parameter,justl like
excess_bw, frequence bw, timing bw, phase bw ,
in my grc i use the default value, but the result of qpsk is not very well,
i think that there is a formula between aboved four parameters and the symbol rate.
sorry for my english,hope i have elaborate my question.
thank you in advance.
--Ekko