Hi,

I was working with a colleague on some simple flowgraphs (we are preparing some labs for this semester's courses) when he got the following weird error when opening one of my flowgraphs: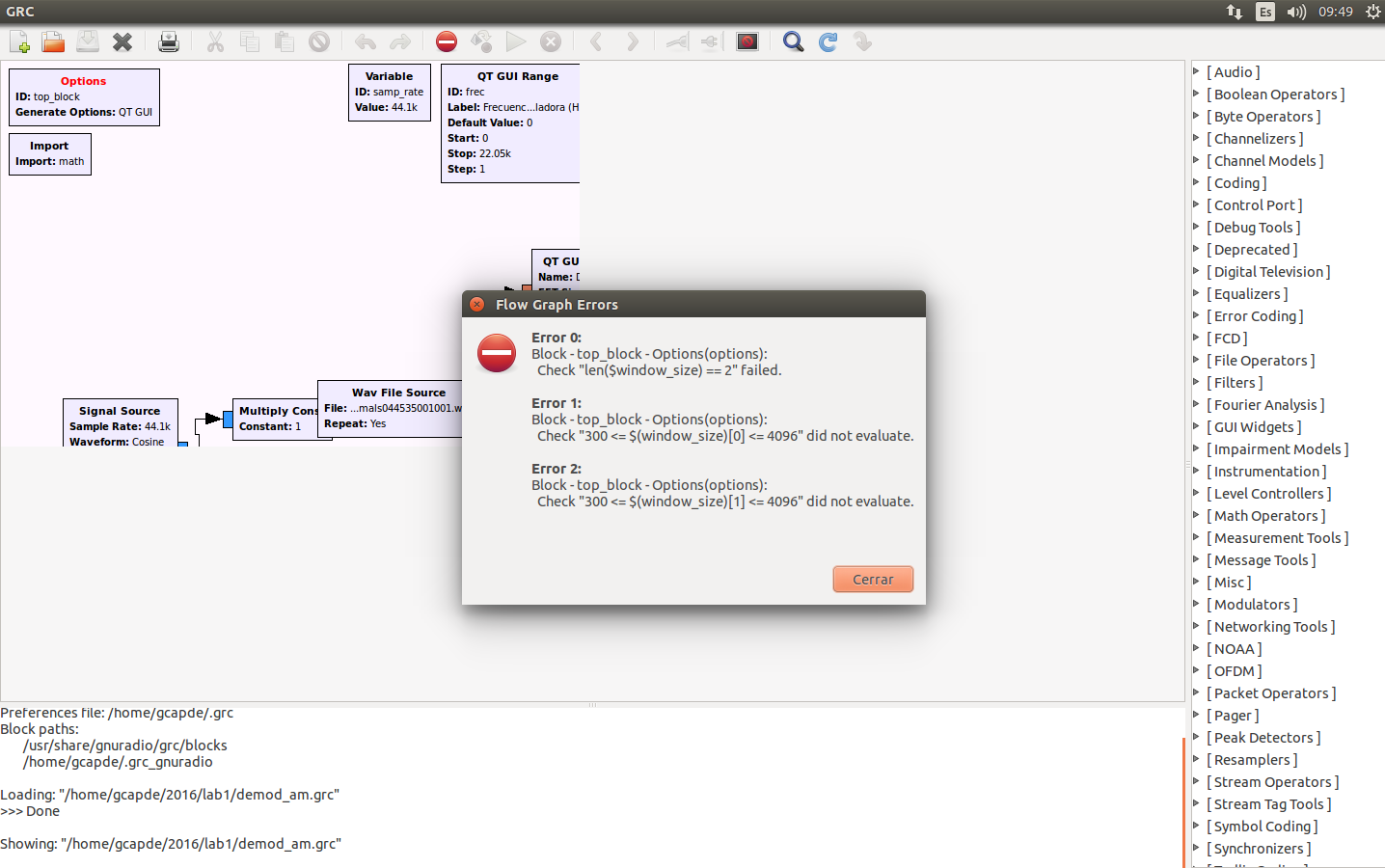 The canvas is cut and it complains about windows_size. A little investigation and we found out that my version of GNU Radio (3.7.8.2, but also in 3.7.9.1) does not include a "Canvas Size" when making a new flowgraph. Maybe the newer versions of GNU Radio do not check this (and use some default when not present), but it seems that older ones do (I've confirmed it on a 3.7.6 and a 3.7.2 installed from ubuntu binaries).
This is not a dramatic bug, but since several people (specially students) use the binaries, it may be a good idea to include a default size in all new flowgraphs.