Hello
I am a beginner in GNU Radio and as I go through the guided tutorials, I have encountered some differences.
But upon executing it as indicated from the tutorial, there were no output displayed and the terminal part of GRC shows an Import Error: No module named tutorial_swig as shown in the image below.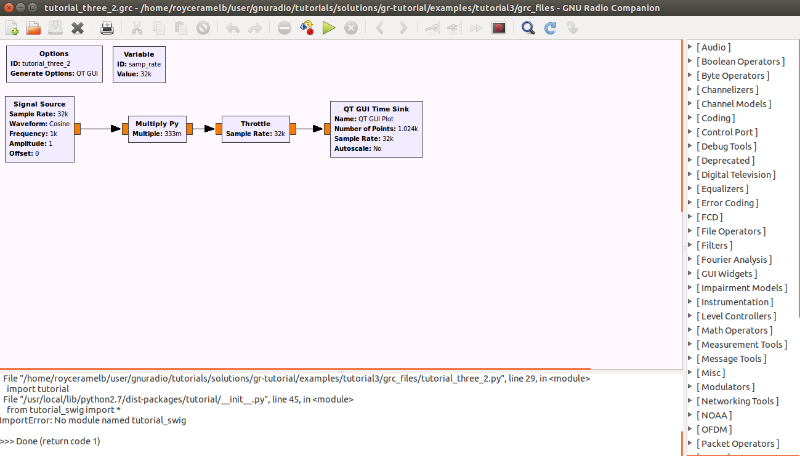 I traced it as far as I can and I saw that during the building process, when I run the cmake command, this shows in the terminal:

The succeeding commands (i.e. make, sudo make install, sudo ldconfig) in the terminal did not produce any swig-related files, which is expected to be produced.
I am using Ubuntu 15.10, installed GNU Radio version 3.7.8 through apt-get, downloaded the latest versions of GNU Radio dependencies through apt-get as well.
I hope you could help me regarding this matter.
Thank you in advance