So, results:
1. Still off, but not by that much anymore.
2. The expected location of the time_est tag is no longer in the middle, but between symbols (had to change the offset by 0.5*sps) (?)
Pretty pictures: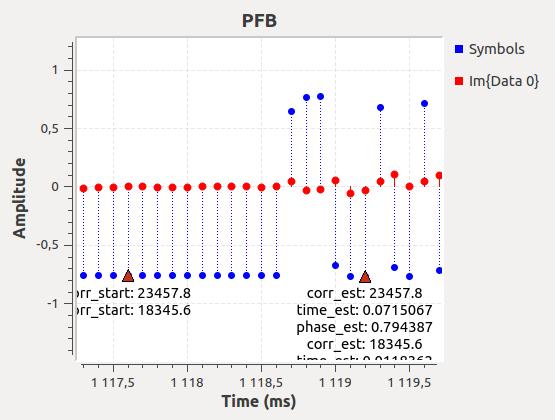 ​
I can offset that remaining error by shifting the PFB filter peak around, but I doubt that this is "by design", the resulting filter is rather offset:
​
For my current purposes, this is enough. Questions are welcome, but I probably won't be able to do much more testing before the end of the week, if then.
PS: If it matters (something else changed that I missed), I patched my current corr_est and pfb_clock_sync blocks with [1] and [2] instead of installing the branch.
Many thanks,
Laur