---
[Date Prev][Date Next][Thread Prev][Thread Next][Date Index][Thread Index]
[Discuss-gnuradio] USRP N210
---
| | |
| --- | --- |
| From: | Roohollah Parvizi |
| Subject: | [Discuss-gnuradio] USRP N210 |
| Date: | Mon, 31 Oct 2016 14:29:18 -0500 |
---
Hello, all----
I am using USRP N210 with SBX daughterboard 400-4400 MH and GPSDO,
for recording the  GNSS signal (L1 frequency=1575.42 MHz ). I tried to record the signal from GNSS simulator. So I have these problems;
1: I don't know why samples of data go to 1500 and then fluctuates between 1000 and -1000. It then falls and starts to fluctuate between 40 and -40.
anybody has any Idea about what is this overshot? or what are these number?
Here is the In-phase plot :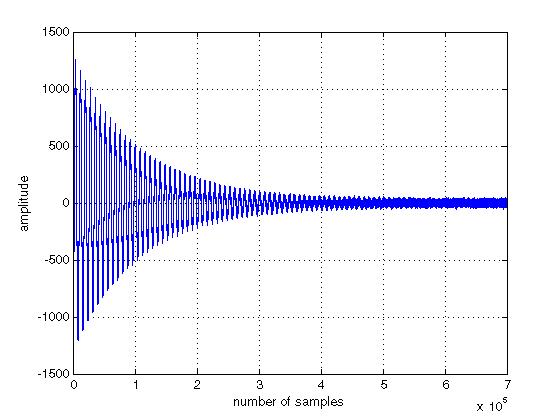 Thanks.
---
---
[Discuss-gnuradio] USRP N210, Roohollah Parvizi <=
---