---
[Date Prev][Date Next][Thread Prev][Thread Next][Date Index][Thread Index]
Not able to connect TCP client to running existing Websocket
---
| | |
| --- | --- |
| From: | Jay Patel |
| Subject: | Not able to connect TCP client to running existing Websocket |
| Date: | Tue, 28 Jul 2020 11:20:10 -0300 |
---
Hi everyone,
I hope everyone is alright. I am having issues connecting to a TCP client / server on existing websocket address. Let me explain a bit.
I have a web server running on ws://
0.0.0.0:9090
(which is accessible from all networked machine, i tested it), and communicating with other applications fine except when i tries to open TCP server/ client on GNURadio on same port it is not able to connect to the server , i have loggin the client information on the web server side as well. After running client as well in gnuradio, it didn't connect to client.
Maybe I am doing something wrong. Can anyone please help me ?
Web Server from external application :
Web Server client logs :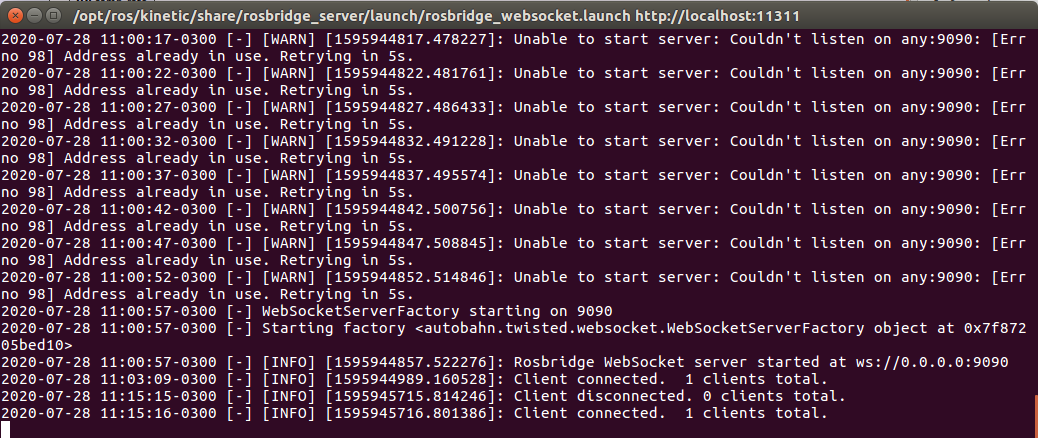 GNURadio FlowGraph: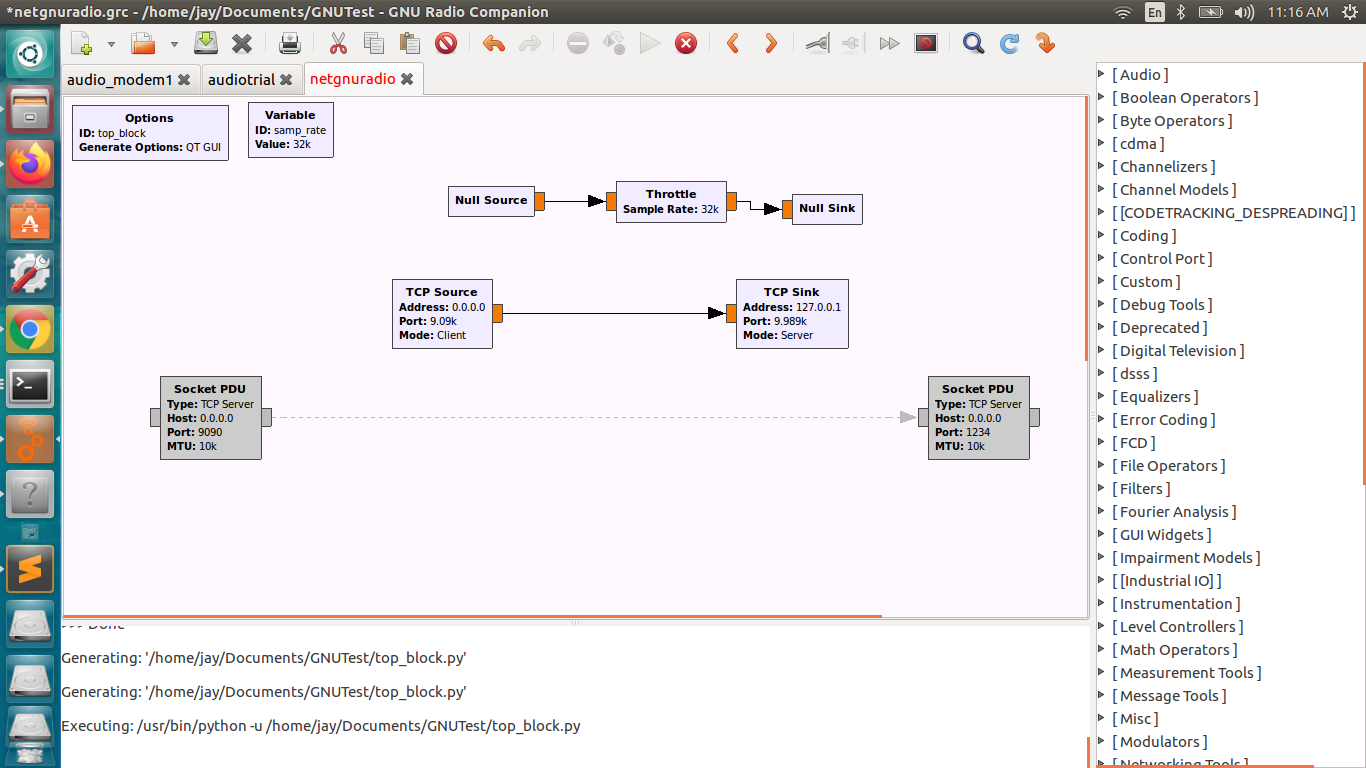 ---
---
Not able to connect TCP client to running existing Websocket, Jay Patel <=
---