A new widget $form->selectArrayAjax is available in develop branch. Why ?
Take a look at this screenshot to have an example of what we can do with it. It is on the left side. All the search combo can be merged into one to save a lot of room on all pages...
Feel free to use it in other places of Dolibarr if it can enhance usability...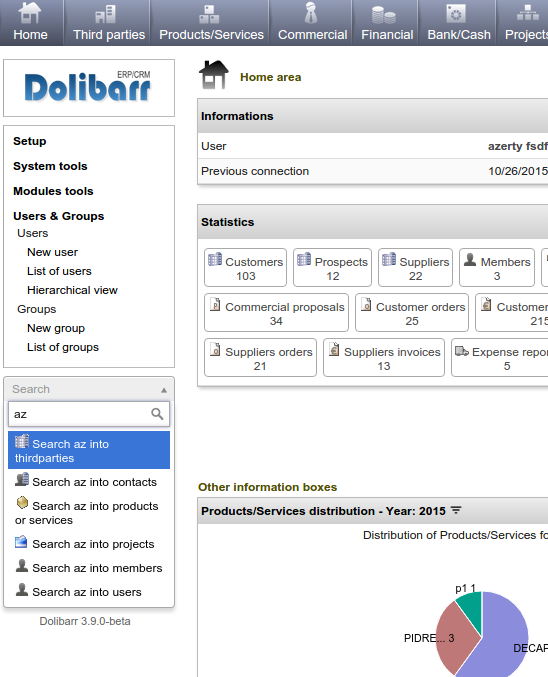 ------------------------------------------------------------------------------------
Google+: 
https://plus.google.com/+LaurentDestailleur/
Facebook: 
https://www.facebook.com/Destailleur.Laurent
------------------------------------------------------------------------------------