[Top][All Lists]
---
[Date Prev][Date Next][Thread Prev][Thread Next][Date Index][Thread Index]
Re: Crash on loading image
---
| | |
| --- | --- |
| From: | Eli Zaretskii |
| Subject: | Re: Crash on loading image |
| Date: | Sun, 17 Feb 2002 11:02:53 +0200 (IST) |
---

On Sat, 16 Feb 2002, Pavel =?iso-8859-2?q?Jan=EDk?= wrote:

> thank you very much. I will wait for other images before really committing
> it to get it more tested.

Here's one more GIF that was once reported to crash Emacs.  As the others 
I sent, this one doesn't crash for me, but I have libungif 4.1.0b1, where 
the bug is supposed to not exist.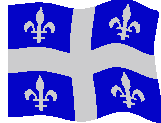 ---
---
Re: Crash on loading image, Pavel Janík, 2002/02/06

Re: Crash on loading image, François Pinard, 2002/02/14

Re: Crash on loading image, Pavel Janík, 2002/02/16

Re: Crash on loading image, Eli Zaretskii <=
Re: Crash on loading image, François Pinard, 2002/02/17
Re: Crash on loading image, Pavel Janík, 2002/02/20
Re: Crash on loading image, François Pinard, 2002/02/20
Re: Crash on loading image, Jason Rumney, 2002/02/21
Re: Crash on loading image, Pavel Janík, 2002/02/23
Re: Crash on loading image, Jason Rumney, 2002/02/23

Re: Crash on loading image, Richard Stallman, 2002/02/22
Re: Crash on loading image, Pavel Janík, 2002/02/23
Re: Crash on loading image, Kim F. Storm, 2002/02/23
Re: Crash on loading image, Richard Stallman, 2002/02/24
---