On 17 Oct 2013, at 23:49, Eli Zaretskii <address@hidden> wrote:



Where does the "Services" item come from on NS? It's not present on
other systems, AFAICS.



NS apps have a standard menu entry in their application menu for
system- and user-created functions to be added. These vary by context
and activity (for example, you can create services that appear only
when you have certain kinds of things selected, are in certain kinds
of applications, etc).

Whoops; I meant to include this example from gui NS emacs: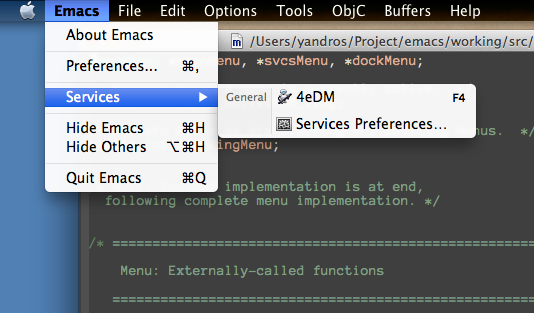 ~Chad