---
[Date Prev][Date Next][Thread Prev][Thread Next][Date Index][Thread Index]
Help with optimal LCD geometry values
---
| | |
| --- | --- |
| From: | Gleb Mazovetskiy |
| Subject: | Help with optimal LCD geometry values |
| Date: | Mon, 20 Jan 2020 08:56:29 +0000 |
---
I'm trying to figure out the optimal LCD geometry values for Harmony for
the following displays:

[image: rg-350-300-screens.png]
Can someone please help me with this? Thanks!

The display on the right uses non-square pixels. FreeType already supports
this via FT_Set_Char_Size but I'm not sure if there is any interplay
between this and Harmony.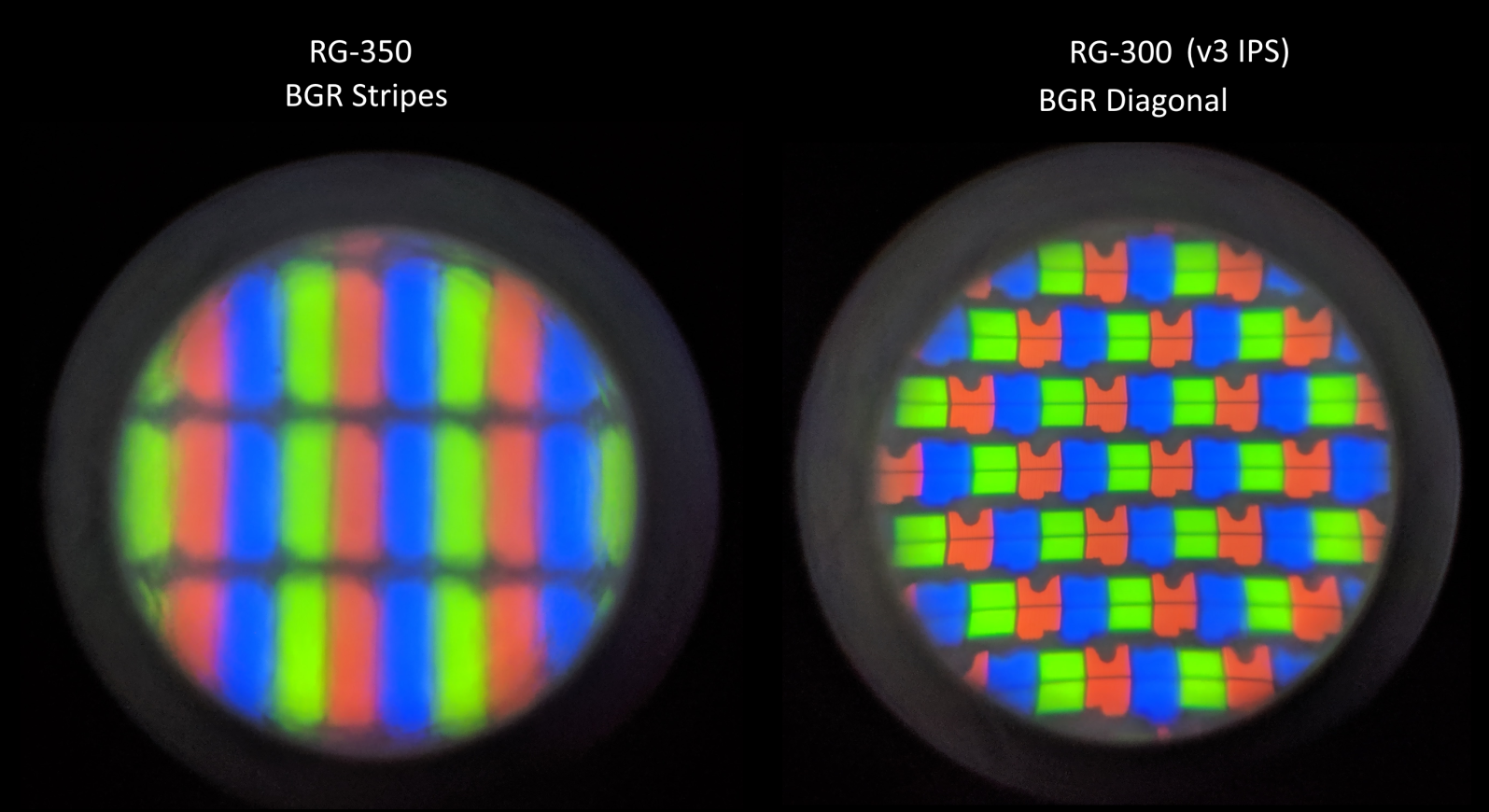 ---
---
| | | |
| --- | --- | --- |
| [Prev in Thread] | Current Thread | [Next in Thread] |
Help with optimal LCD geometry values, Gleb Mazovetskiy <=
---