I am a non-technical developer of educational flash movies in SWF format. Movies are produced using Camtasia Studio 4. Movies are to be distributed on CD. What I need is a standalone movie player that can be included on the CD that will automatically be the player the user will use to view the movies.
Example of usage: Lessons on Microsoft Excel – user loads an Excel worksheet full page from their Excel application and then runs the lesson with the viewer positioned in bottom right corner of the screen. Viewer always stays on top allowing the user to enter information on the Excel worksheet while viewing the lesson.
Here are the modifications I need:
1. Player must stay on top.
2. Player is about 4" x 4" (10x10cm) and must be able to be moved to the bottom right corner of the screen.
3. Player should have control buttons like a simple DVD/VHS – Stop/Pause/Play and the button labels must be in Spanish.
This is a mock-up of what I need: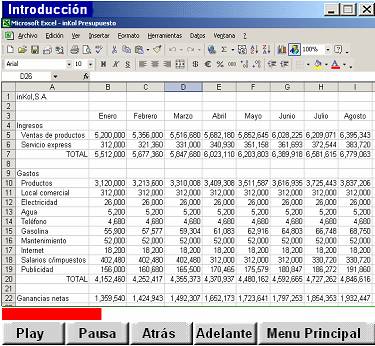 I am willing to pay a reasonable cost to get this done. Is there someone out there who can help me?
Steve Fargo
Costa Rica, Central America
Skype: steve.fargo
+506-288-4844 Costa Rica
1+305-767-2161 U.S. SkypeIn Line