[Top][All Lists]
---
[Date Prev][Date Next][Thread Prev][Thread Next][Date Index][Thread Index]
Re: [Gnumed-devel] GNUmed - on Mac OS X for real (GnuMed v 0.2.7.1)
---
| | |
| --- | --- |
| From: | James Busser |
| Subject: | Re: [Gnumed-devel] GNUmed - on Mac OS X for real (GnuMed v 0.2.7.1) |
| Date: | Sun, 06 Jan 2008 02:12:22 -0800 |
---

- screenshot "GnuMed_Mac_launched.png" showing GnuMed on Mac noting
that the top of the screen may be rendered out of view up behind the
Mac menu bar, also the date in the bottom right corner seems cut off
slightly


Interesting. I have to take a closer look. Since I assume that this time the package does not use your local wxpython installation I am unsure why this


problem exists.

This problem is now back, but it is only back when I connect to the db at salaam, it does not haunt me when I connect to my loclaly- installed database.
I am wondering whether the problem (temporarily) went away at salaam immediately after Karsten bootstrapped a new version of the db a handful of days ago, and maybe the problem is back because a different person than me has logged in using any-doc, anydoc and somehow the backend is storing some window size and then fetching it back as part of rendering the GUI windows?
Mac wxProblem.png
Description: application/applefile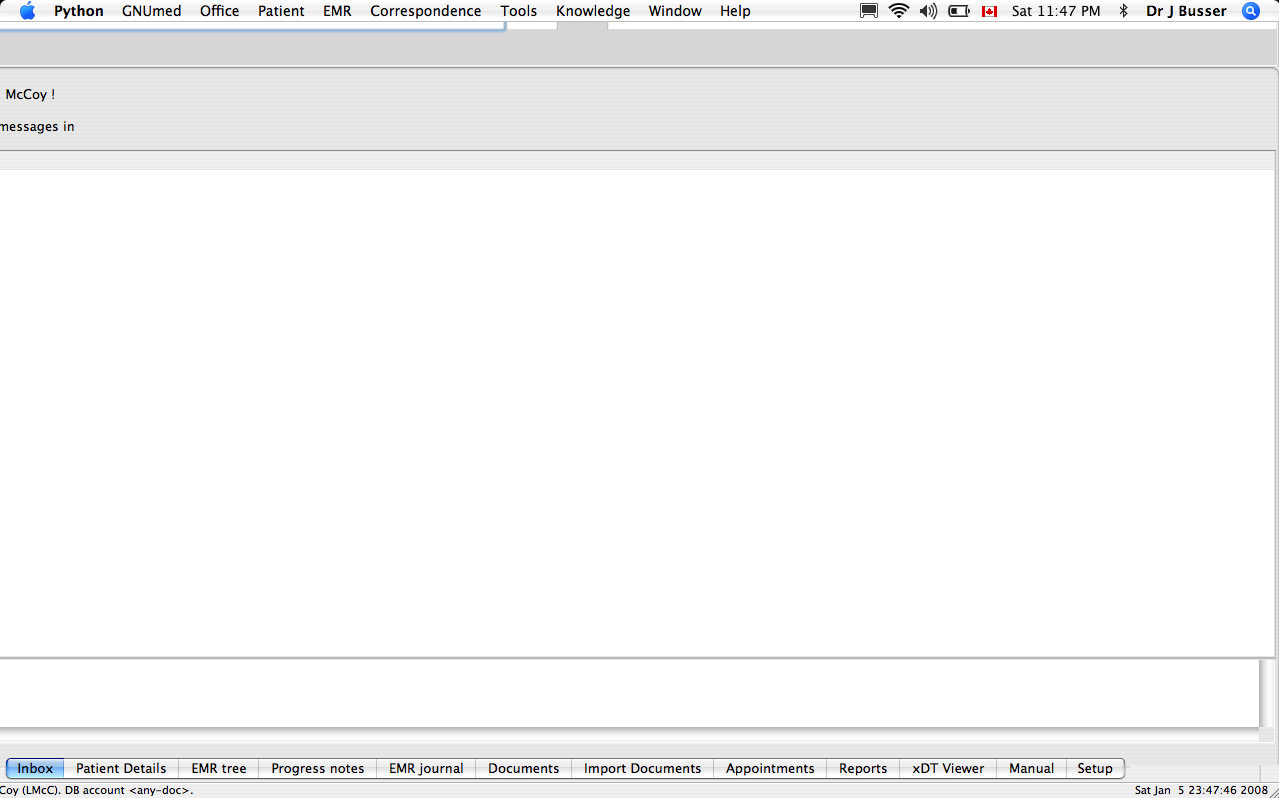 ---
---
---