[Top][All Lists]
---
[Date Prev][Date Next][Thread Prev][Thread Next][Date Index][Thread Index]
[Gnumed-devel] Office > Edit and wx wonkiness
---
| | |
| --- | --- |
| From: | James Busser |
| Subject: | [Gnumed-devel] Office > Edit and wx wonkiness |
| Date: | Fri, 18 Jan 2008 08:37:31 -0800 |
---

(was: AddDocuments - no phrasewheel in Documents plug-in)

On 17-Jan-08, at 11:48 AM, James Busser wrote:


4) how does one delete or edit existing type values to fix or purge them in the phrasewheel?
the above I found under Office > Edit document types, either it's new in 0.2.82 or I just missed it previously :-)
wx does still exhibit a bit of wonky behaviour on the Mac, especially in regard to the resizing and display of screen objects and maybe something funny about how a table (as used in Office > Edit document types) "sticks" to the right edge of the resized window.
Oddly, when the window initially opens, you can note in the bottom right corner a very small blue portion of the "close" button *right in the resize handle*. (Edit document type 1.png)
The right-most column in a table can be given needlessly huge width so that the right edge of the table extends many cm beyond the right edge of the window to require scrolling. Also, in this window, the Close button is independent of the "Set translation | Add | Delete" buttons and so disappears out of view to the right. (Edit document type 2.png)
The behaviour is somewhat similar in the vertical axis, with excess vertical height being assigned to the table such that the buttons below it cannot be seen except by scrolling down. (Edit document type 3.png)
A quick fix might be achieved by resetting the window (table?) size to 500 pixels high and 491 pixels wide, at least that "worked" on the Mac. (Edit document type 4.png) ... which a little extra padding might also help?
I should think that, if supported, it would be better for the scroll tools to apply to just the table which can be resized by dragging the resize handle but leaving the buttons that are beneath the table in a stable position (and in view).


Screenshots



Edit document type 1.png
Description: application/applefile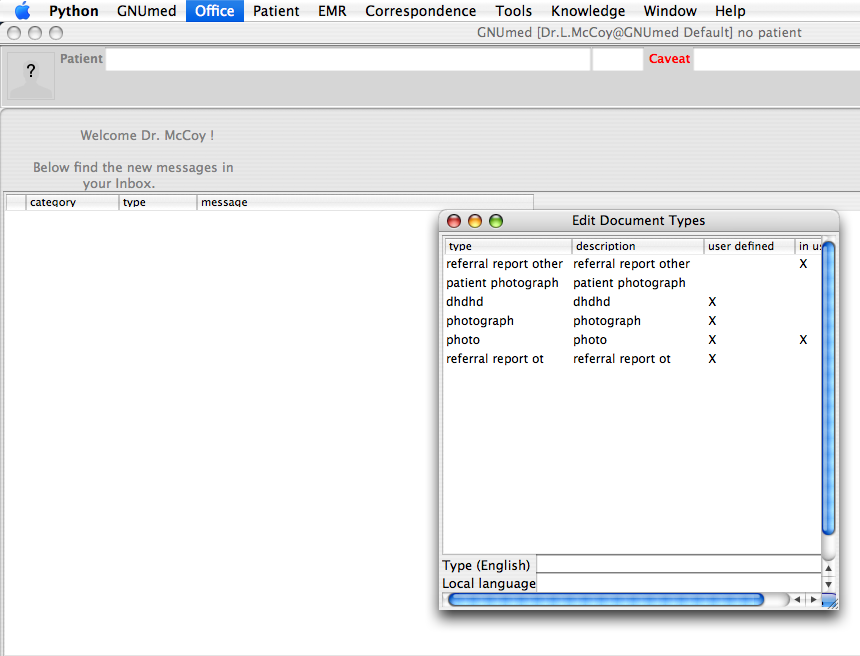 Edit document type 2.png
Description: application/applefile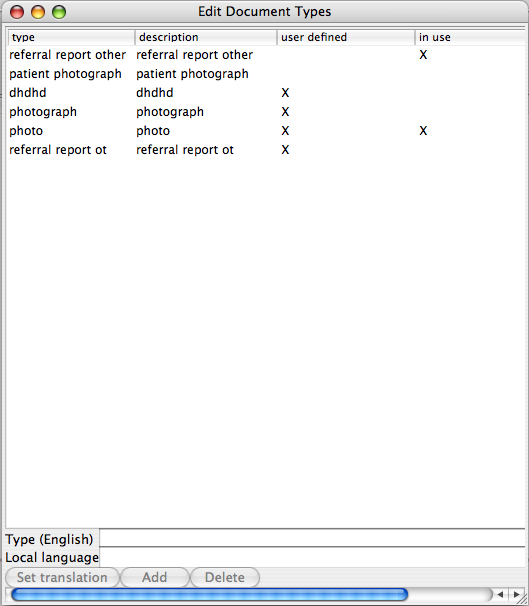 Edit document type 3.png
Description: application/applefile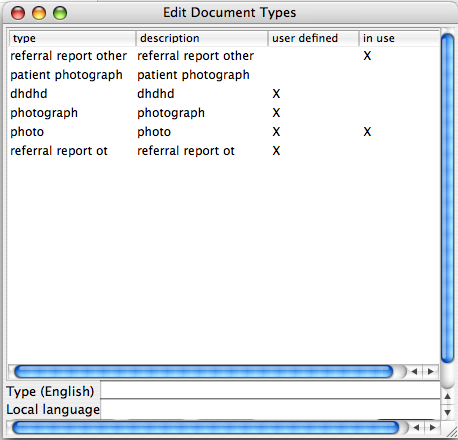 Edit document type 4.png
Description: application/applefile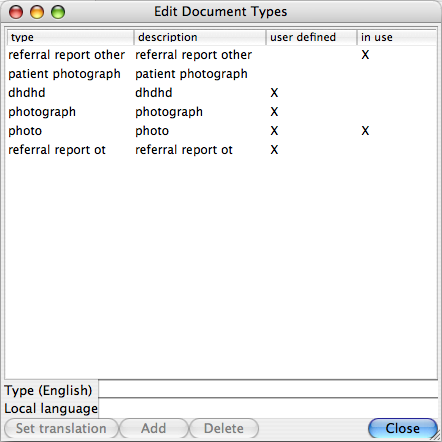 ---
---
---