---
[Date Prev][Date Next][Thread Prev][Thread Next][Date Index][Thread Index]
Re: GDM future work
---
| | |
| --- | --- |
| From: | Ludovic Courtès |
| Subject: | Re: GDM future work |
| Date: | Wed, 09 Jan 2019 22:40:10 +0100 |
| User-agent: | Gnus/5.13 (Gnus v5.13) Emacs/26.1 (gnu/linux) |
---
Hello Timothy!

Timothy Sample <address@hidden> skribis:

> It should be okay for testing as it is.  It will not work unless
> "gnome-desktop-service" is included in your services.  It does work with
> other window managers, but the session switching UI doesn't seem to
> work.  With a bit of fiddling, I got it to start EXWM, but I suspect
> it's only because "exdm" comes before "gnome" when sorted.  (For the
> record, I had to remove the "TryExec" key from its desktop entry file.)

I tested in 'guix system vm' on 'master'.  The welcome screen is fairly
gray (do you know how we can change the background image?); it does show
the list of users, specifically those that have a proper password set: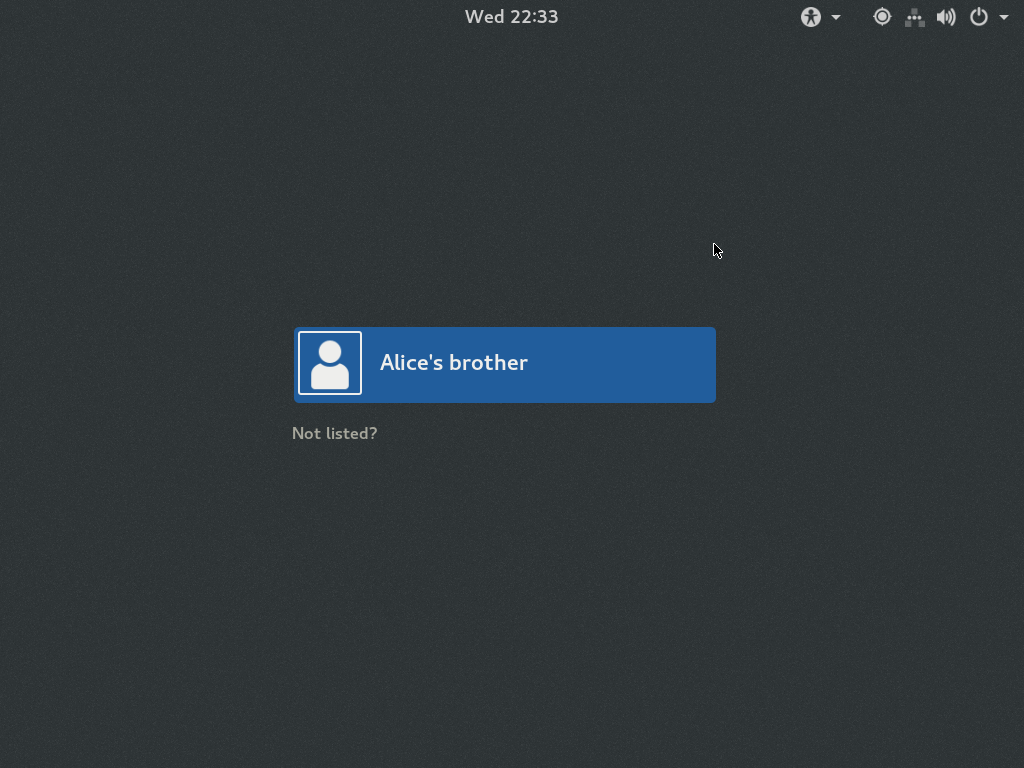 Logging into GNOME works and screen locking works as well.

I didn't find a way to select a session other than GNOME, though.
How's that supposed to work?

Thanks,
Ludo'.

---
---
---