Good day
I was emailing Richard Stallman and had a look at Gnu website, found Guix.
I am a software developer, retired, and now working as a humanitarian in the field of software Development.
I have my own Linux distribution based on Debian, Ubuntu and Mint, and my own programming language - Jade 5GL - that generates Python Gui code and provides a basis for fast-tracking python development of Gui applications. These two products represent about eight man years development.
I last issued a version based on Ubuntu 16 Linux Mint 17, and I am now researching the next base for the next version. It seems that Guix is "Just in time".
I am very concerned about the take-over of the Linux Desktop by the Multinational Cartel headed by AT&T. And especially the sandboxing via Flatpak and Snap.
I am hoping to install Guix soon and start to come to grips with it. If there is anyone working at packaging this at a higher level, like Ubuntu does with Debian, or mint with Ubuntu, then I would be interested in working from a more developed distribution. If not, I will see how it is possible to make Guix into a better Ubuntu/LInux Mint using my Jade 5GL to fast track the gui development.
Perhaps you can put me in touch with any suitable developments?
My own interest is specifically Linux on the Desktop, which I fully achieved in 2018, the year of Linux on the Desktop. Unfortunately, I did not have the resources to give it to the community it was intended for, and that may well turn out to be a good thing if, as may well be, I decide to cast Mint and Ubuntu to the waves and put my efforts fully into Guix, which looks to be most deserving and made for something new and great.
Thanks for building it.
Hopefully they all will come.
Best wishes
Adam of Bremen-Krubally
Eisenach Germany and Hereford, UK.
--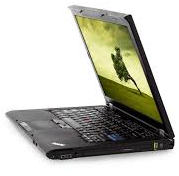 Sent from Adam's Tardis