---
[Date Prev][Date Next][Thread Prev][Thread Next][Date Index][Thread Index]
[Health] party_party table
---
| | |
| --- | --- |
| From: | Ulf Eriksson |
| Subject: | [Health] party_party table |
| Date: | Mon, 4 Mar 2019 06:30:56 +0100 |
---
I have solve the earlier issue with adding data to an empty  table but this problem sems to give me some more work. Im missinr id 50 and so on.

I have 2300 rows in the table but misssin roughly 100 rows. Any idea what is done wrong in the system?
WHats the best way to add the missing rows?
Kind regards & Mike

Ulf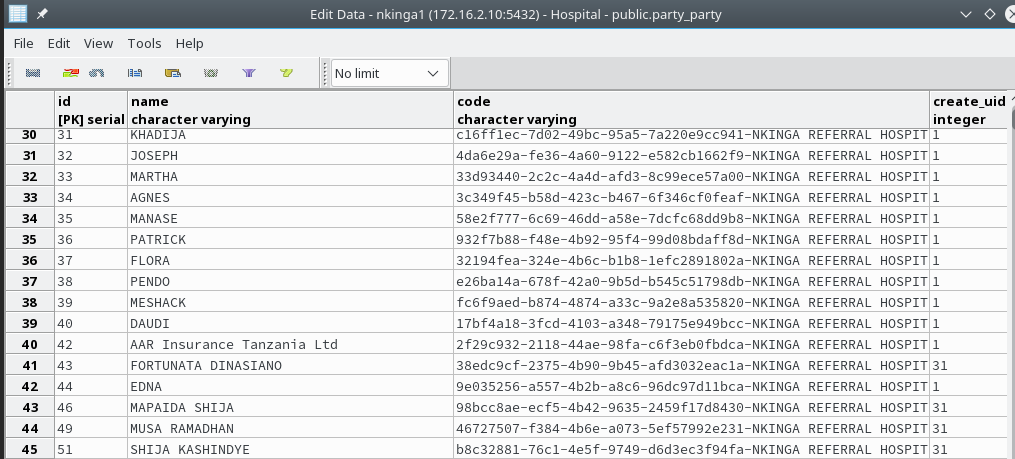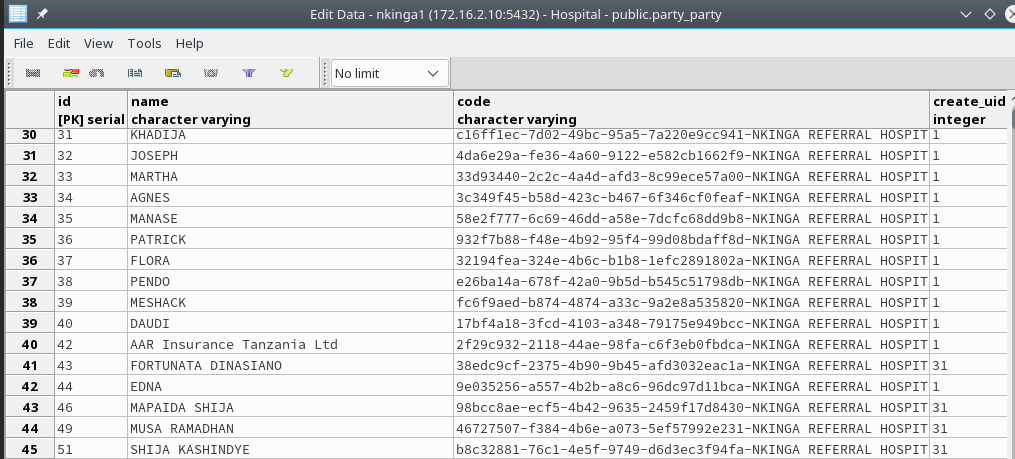 ---
---
[Health] party_party table, Ulf Eriksson <=
---