---
[Date Prev][Date Next][Thread Prev][Thread Next][Date Index][Thread Index]
[Health] jazzstream - tonight - 20:30 (UTC+2) MSF
---
| | |
| --- | --- |
| From: | Edgar Hagenbichler |
| Subject: | [Health] jazzstream - tonight - 20:30 (UTC+2) MSF |
| Date: | Fri, 16 Apr 2021 09:12:16 +0200 |
| User-agent: | Mozilla/5.0 (Windows NT 10.0; Win64; x64; rv:78.0) Gecko/20100101 Thunderbird/78.9.1 |
---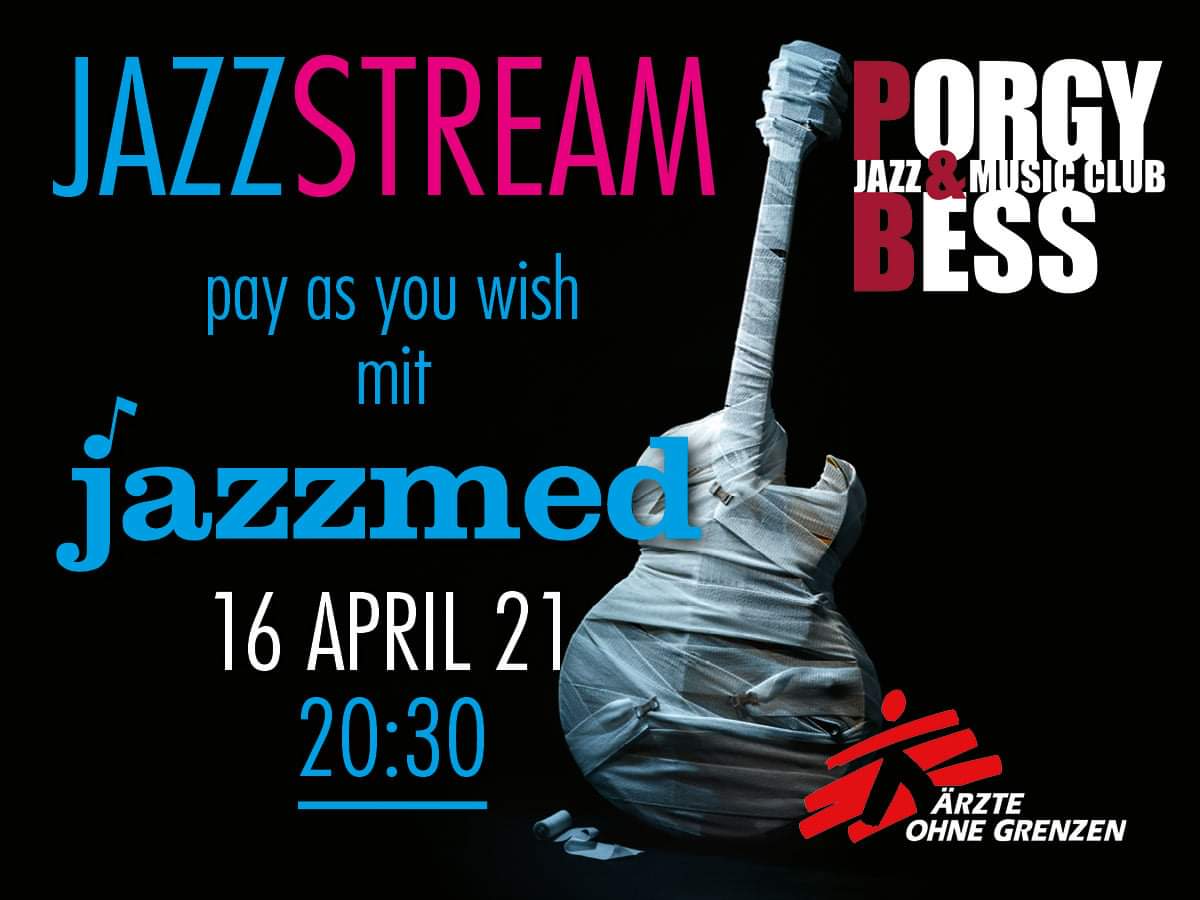 Dear colleagues,
within the worldwide pandemic there are always some cultural initiatives to deal with this situation.
Médecins Sans Frontières (Ärzte ohne Grenzen) works together with jazzmed who give a charity concert for MSF tonight at 20:30 (UTC+2, CEST).

At https://porgy.at/en/events/10375/

the live-stream (real time, stream is not on demand!) will start about 1/2 h before the show starts. By clicking on "Now Live" a window opens, where you can watch the concert free of charge and without any registration. If you want, you can support this project with "Pay as you wish". Thank you & welcome to the (virtual) club!
All the best
Edgar Hagenbichler

---
---
| | | |
| --- | --- | --- |
| [Prev in Thread] | Current Thread | [Next in Thread] |
[Health] jazzstream - tonight - 20:30 (UTC+2) MSF, Edgar Hagenbichler <=
---