Hello Andrew,
I attach a file (
glpk.xml
) for highlighting GLPK files on Kate (Linux text editor).
The
glpk.xml
file is used to get Kate color highlighting similar to GUSEK color highlighting when using GLPK files with Glpsol solver.
Files extensions: .mod;.md;.dat;.mps;.lp;.out;.glp;.glpk;.sol;.sen;.run
You should
copy the file and paste it on Kate syntax folder
sudo cp glpk.xml /usr/share/kde4/apps/katepart/syntax
Then, close and open Kate (to update),
Open a .mod or .dat file, for example, and set:
Tools > Highlighting > Scientific > MathProg
In my opinion, Kate is a good text editor because it can synchronize GLPK commands (available on --help) with terminal.
Settings > Configure Kate > Plugins > Terminal Tool View
View → Tool Views → Show Terminal
https://docs.kde.org/trunk5/en/applications/kate/kate-application-plugin-konsole.html
I am not an experienced programmer.
I do not have the kate
maintainers

contact.
I hope the GLPK community can improve this file and let us know.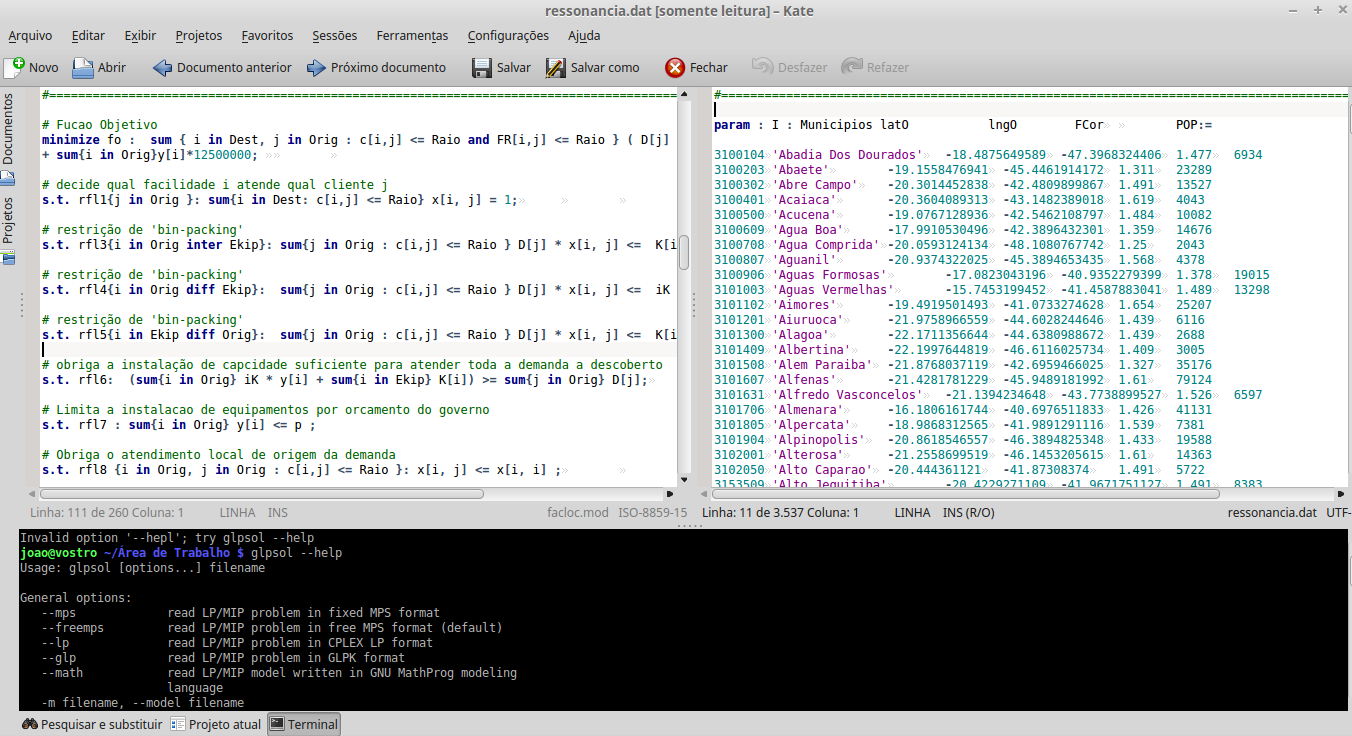 ​
I hope it helps.
Bests,