Hello,
I installed octave for cygwin successfully (winxp), just plot does not work.
I get message with set term aqua – and that I have to set term.
(where can I set term, to which value – best set also for future)
in gnuplot on set term I get a long list, but without win or windows.
Mit sonnigen Grüßen / Sunny regards
Jörg Schreiber
Tel. +49 / 83 42 / 89 69 -18
Fax. +49 / 83 42 / 89 69 -29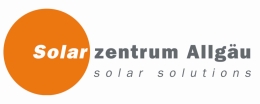 Solarzentrum Allgäu GmbH & Co. KG, Gewerbepark 13, D-87640 Biessenhofen-Altdorf
Solarzentrum Allgäu GmbH & Co. KG
Amtsgericht Kempten, HRA 8984
Ust.-ID-Nr. DE-263640912
Steuer-Nr. 125/174/50500
Freistellungsbescheinigung
Sicherheits-Nr. 98763432
Pers. haft. Gesellschafter :
Bihler Solar GmbH, HRB 9606
Geschäftsführer: Willi Bihler
Diese Nachricht ist vertraulich. Sie ist ausschließlich für den Adressaten bestimmt. Jeglicher Zugriff auf diese Email durch andere Personen als den Adressaten ist untersagt.
Sollten Sie nicht der für diese Email bestimmte Adressat sein, ist Ihnen jede Veröffentlichung, Vervielfältigung oder Weitergabe untersagt. Sollten Sie diese Email
versehentlich erhalten haben, informieren Sie uns bitte umgehend. Vielen Dank.
This message is confidential and may contain legally privileged information. It is only for the use of the intended recipient. If you are not the intended recipient, distribution
or copying of this communication is strictly prohibited. If you received this message in error, please notify us by return this email immediately. Many Thanks.