---
[Date Prev][Date Next][Thread Prev][Thread Next][Date Index][Thread Index]
Re: [libredwg] cygwin64 make check libredwg
---
| | |
| --- | --- |
| From: | Reini Urban |
| Subject: | Re: [libredwg] cygwin64 make check libredwg |
| Date: | Mon, 15 Jun 2020 20:31:44 +0200 |
---
Hi,

 

       I'm having trouble, when I make check libredwg by cygwin64 under windows7, I got a error, as shown in the capture pic below:
This is only a python bindings check error. I have no idea how to fix that. I had to disable python bindings in our cygwin smoker. 
Either fix it and send us patches, or configure with - - disable-python. 
for the latest cygwin64 smoker result. 
and .appveyor.yml for the recipe. AFAIK python3-devel is too broken on cygwin to be usable for extensions.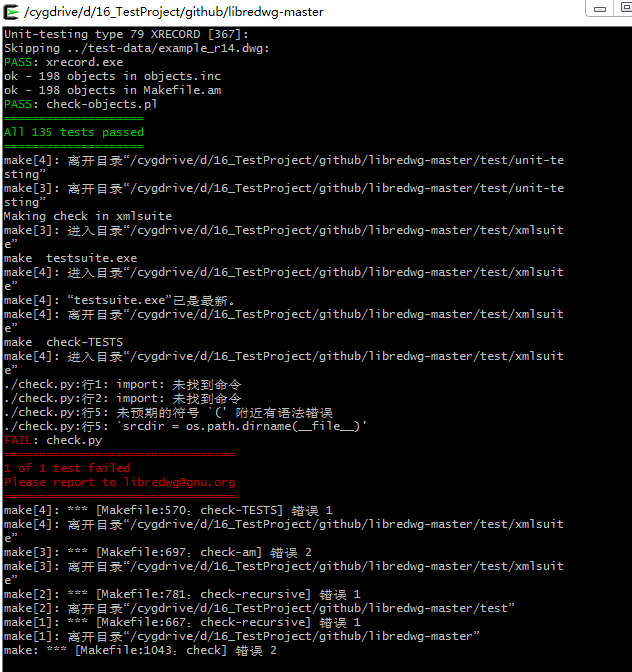 ---
---
---