---
[Date Prev][Date Next][Thread Prev][Thread Next][Date Index][Thread Index]
Relocation
---
| | |
| --- | --- |
| From: | Werner LEMBERG |
| Subject: | Relocation |
| Date: | Sat, 09 Feb 2019 20:56:03 +0100 (CET) |
---

Folks,


attached are two images that show my planned documentation of
lilypond's binary relocation.  What I'm interested in are comments to
the relocation algorithm.  If we can find an agreement, I'm going to
fix lilypond to follow it.[*] Right now, lilypond's behaviour is quite
erratic and has some bugs...


    Werner


[*] Note that the planned environment variable LILYPOND_RELOCDIR
    doesn't exist yet.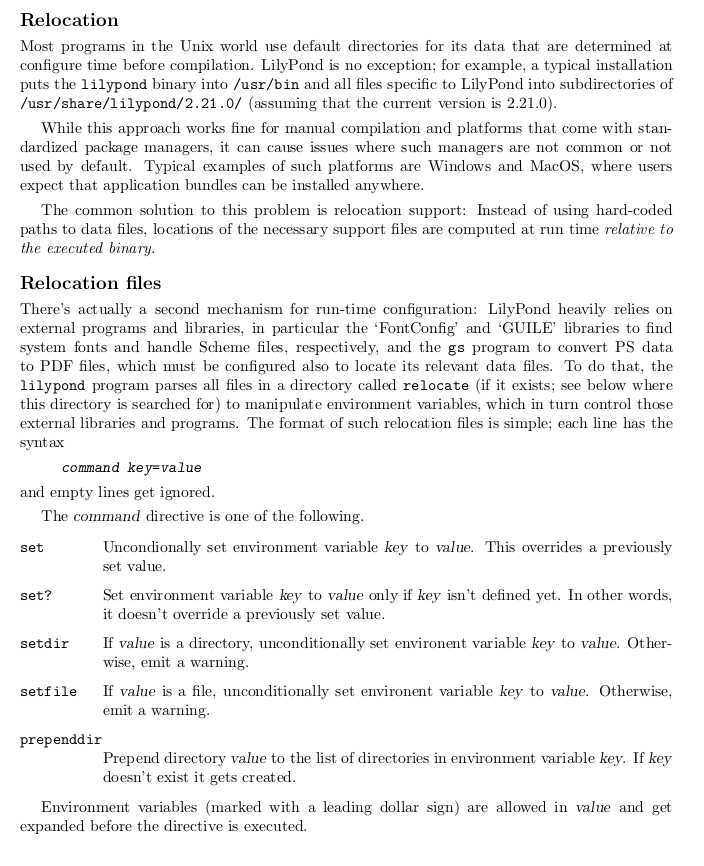 ---
---
Relocation, Werner LEMBERG <=
---