Hi Phil,

Thanks for the response!
Others might have understood this, but I haven't. Any chance of a mocked up image of what you want?

Sorry: too busy slamming out notes. =)
But here's a screenshot of what I'm getting with soloists plus chorus (this is exactly as desired):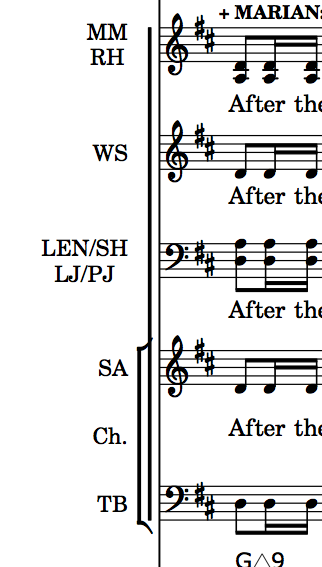 And here's the result when there are no soloists in the [frenched] system: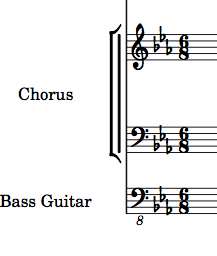 In this latter situation, I want the straight bar (which is only present to connect soloists to the chorus in a "vocals group") to vanish.
Does that make sense?
Thanks,
Kieren.