---
[Date Prev][Date Next][Thread Prev][Thread Next][Date Index][Thread Index]
error :GUILE signaled an error for the expression beginning here #
---
| | |
| --- | --- |
| From: | ming tsang |
| Subject: | error :GUILE signaled an error for the expression beginning here # |
| Date: | Sat, 10 Jul 2021 14:49:54 -0400 |
---
Dear Snortum & David Kastrup and others:
 As suggested, I run
convert.ly
and I encounter the caption object.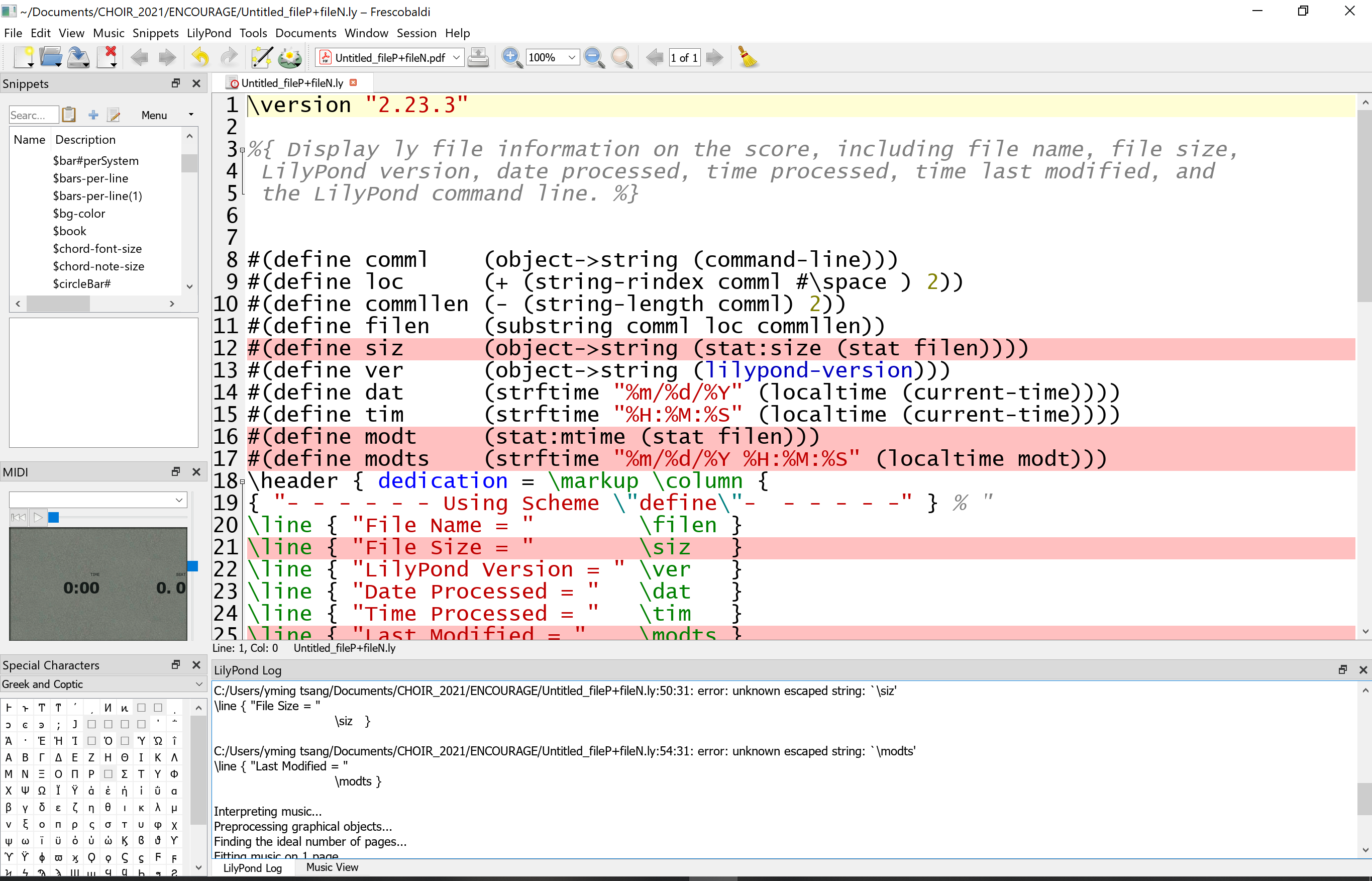 The same error occurs on line #12,16,17,21,25,33,42,50 and 54.
Here is the .ly file executed after the convert.ly. You can see the convert.ly comment at the end of the file.
Thank you for your help.
yMing Tsang
Untitled_fileP+fileN.ly
Description: Text Data
---
---
error :GUILE signaled an error for the expression beginning here #, ming tsang <=
---