Using wireshark the bye is sended by the linphone software / SDK, follows a print of the call flow, the server is te 45.236.56.51 and my local address is the 10.1.1.182: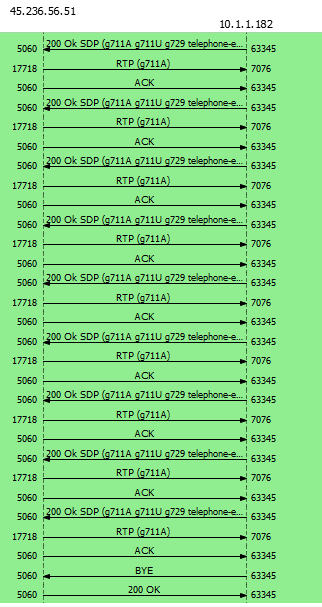 Enviado do Email para Windows 10
Try using a VPN.
Looks like your provider is sending a BYE PACKET.

From: Linphone-developers <address@hidden> on behalf of Henry Turner Lizidatti Rosolini <address@hidden>
Sent: Thursday, December 20, 2018 8:23 PM
To: address@hidden
Subject: [Linphone-developers] [bug] incoming call dropping on 30s
Good afternoon,
I'm making a softphone UWP using the linphoneSDK and when i recieve a call and accept it the call drops at 30s or so, i've tested the linphone software for Windows 10 and the same occur with it, do you have a solution for it?
Best Regards,
Henry Rosolini
Enviado do Email para Windows 10