Dear David,
Thank you for your interest in buying a license for one of our solutions.
For commercial request please use the link here after : https://linphone.typeform.com/to/RRDfNq
Best regards,
Julien Favre-Bulle
Business Developer

+33 (0)9 52 63 65 05
julien.fb@belledonne-communications.com
Discover our solutions in 3 minutes!
Belledonne Communications, the company behind the Linphone project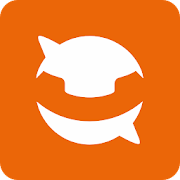 De : Linphone-developers <linphone-developers-bounces+julien.fb=belledonne-communications.com@nongnu.org> De la part de Davud Davudov via Linphone-developers
Envoyé : vendredi 26 novembre 2021 06:32
À : linphone-developers@nongnu.org
Cc : Davud Davudov <davudov.davud@yahoo.com>
Objet : [Linphone-developers] Want to Know the price of your source code
I would like to know how much cost for your source code if we are going to buy it, we are interested to have your product.

hoping to have a response from you soon. Thanks !