Helo,
I am running a TCP_echo exxample from McuExpressoSDK 2.5.
I have assigned an ipv6 address to my netif in the following way: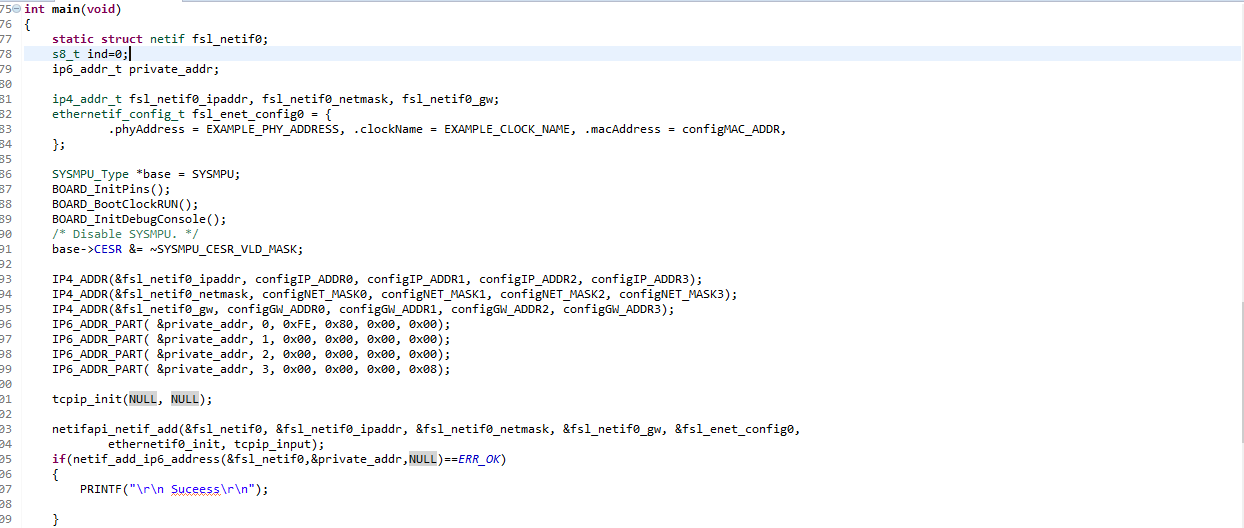 The ipv6 address of my tester or client is:

When I ping it responds 9 times with a reply and 8 times with Request Time out. The pattern is as follow
What is the reason?