---
[Date Prev][Date Next][Thread Prev][Thread Next][Date Index][Thread Index]
Busybox wget problem with qemu
---
| | |
| --- | --- |
| From: | Sukreet pal |
| Subject: | Busybox wget problem with qemu |
| Date: | Thu, 11 Nov 2021 13:51:52 +0100 |
---
Hi ,

I have a armv7 processor virtualized with qemu and busybox. I am unable to use the wget command to download anything. I have searched endless possible solution but did not found any good solution.
I am sharing the screenshots of my problem.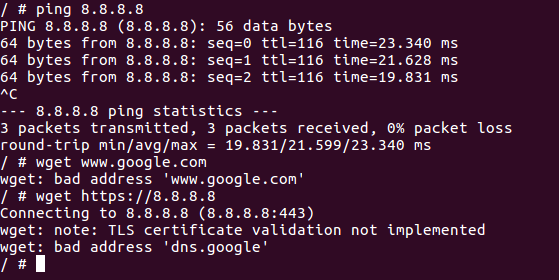 It would be really helpful if someone could help me with this issue.
Regards,
Sukreet 
---
---
Busybox wget problem with qemu, Sukreet pal <=
---