You could use XML-RPC, which is widely supported across many languages, to pull a buffer of data from a flowgraph.  See screenshot for an example.  I've include some data reduction just so the XML-RPC output in the python terminal is more illustrative [a large array would displace the import/connect instructions above the get_data() call).

This method falls apart when you try to sink anything at a rate higher than 500e3 into the vector.  malloc errors....   More ideally, you'd use a vector probe instead of a vector sink so you don't have to worry about resetting data periodically.  I just don't have the stock vector probe in my universe right now. 


Still, I think a finite acquisition is the way to go for your application.

-John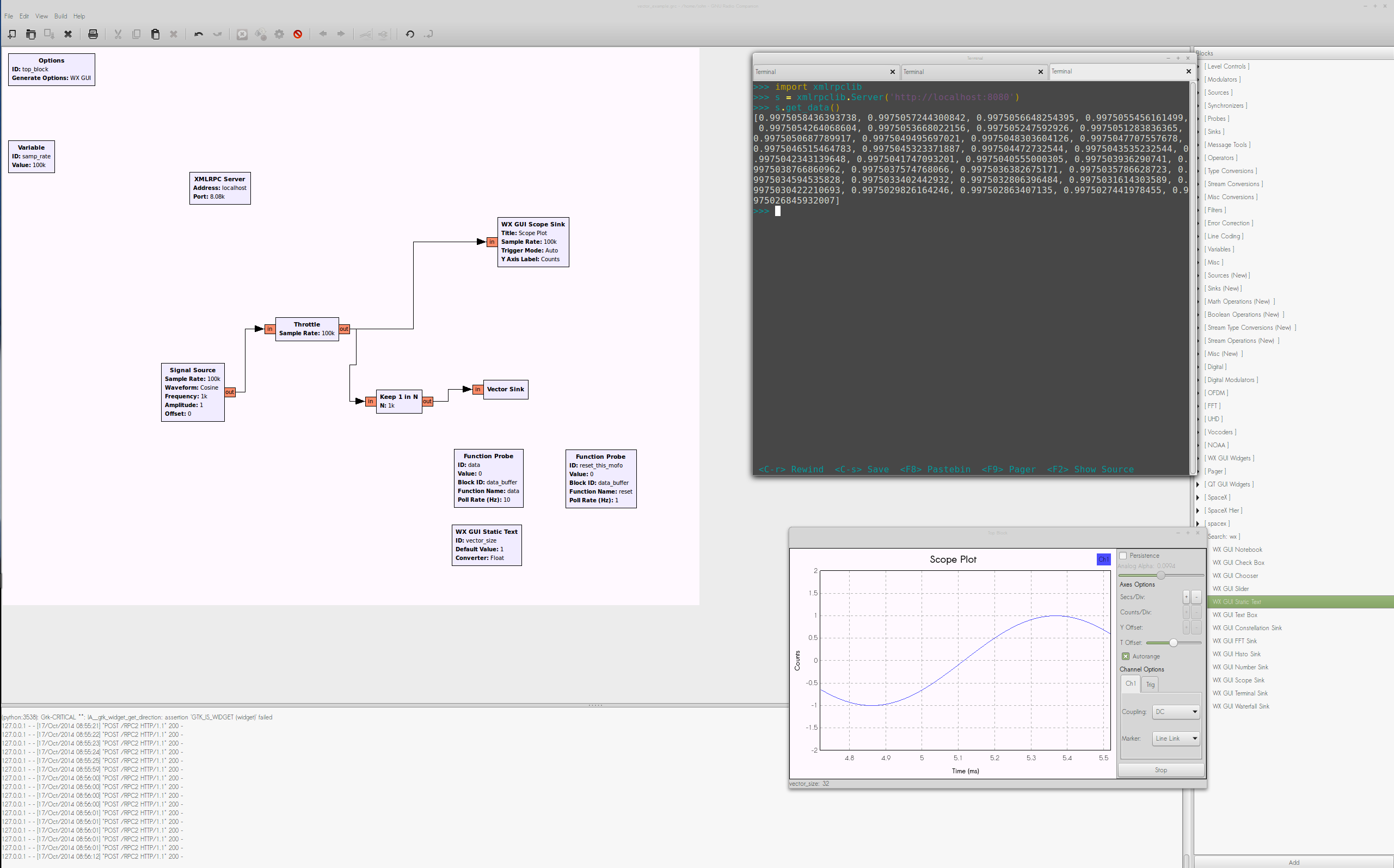 ​