[Top][All Lists]
---
[Date Prev][Date Next][Thread Prev][Thread Next][Date Index][Thread Index]
[Gnumed-devel] Smartphones including Android OS
---
| | |
| --- | --- |
| From: | Jim Busser |
| Subject: | [Gnumed-devel] Smartphones including Android OS |
| Date: | Wed, 30 Dec 2009 12:12:56 -0800 |
---
I have been using a Palm smartphone (a Treo 680) which may have died. In the 
meantime, I can easily enough use a plain phone as I am on a GSM network 
(Canada and the US are both gradually adding GSM and maybe dropping CDMA).

Apparently the Palm Pre, while innovative, has some limitations and this leaves 
my smartphone choices (if I would replace my Treo) with an iPhone or an Android 
phone. If there would be any way to run GNUmed on an iPhone as might be 
possible with a fat binary as already exists, it would likely require 
"jailbreaking" the iPhone and that has its own problems.

Questions re Android:

1. Since it uses a Linux lernel, might GNUmed run on it as a fat Linux binary 
(like what we have done with a Mac and a Windows binary)?

2. The Motorola Droid (GSM: Milestone) phone as per
        http://developer.motorola.com/products/droid/
has a 480 by 854 pixel resolution (400 x 800) on a 3.7 inch screen and pixel 
density of 240dpi.

Attached is a screenshot of GNUmed after its Debian window (inside a virtual 
machine) had been shrunk to about 480 by 854... note: my MacBook pixel density 
is ~ 106-110 pixels per inch.

Does this help anyone to venture if  readability might be like?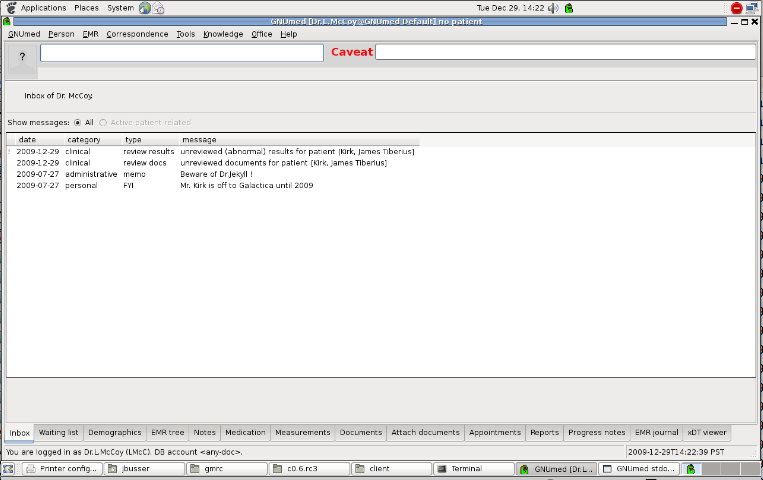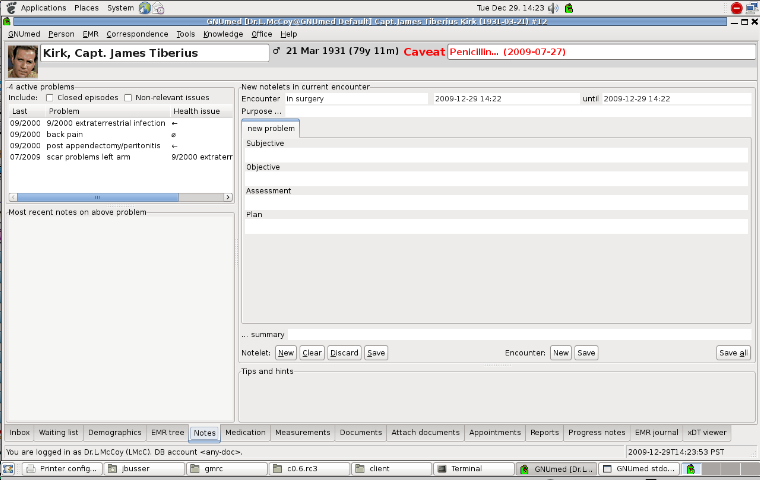 ---
---
[Gnumed-devel] Smartphones including Android OS, Jim Busser <=
---