Hello GNUHealth friends.
I've install the GNU Health of way successful on ubuntu 14.04 machine of 32 bits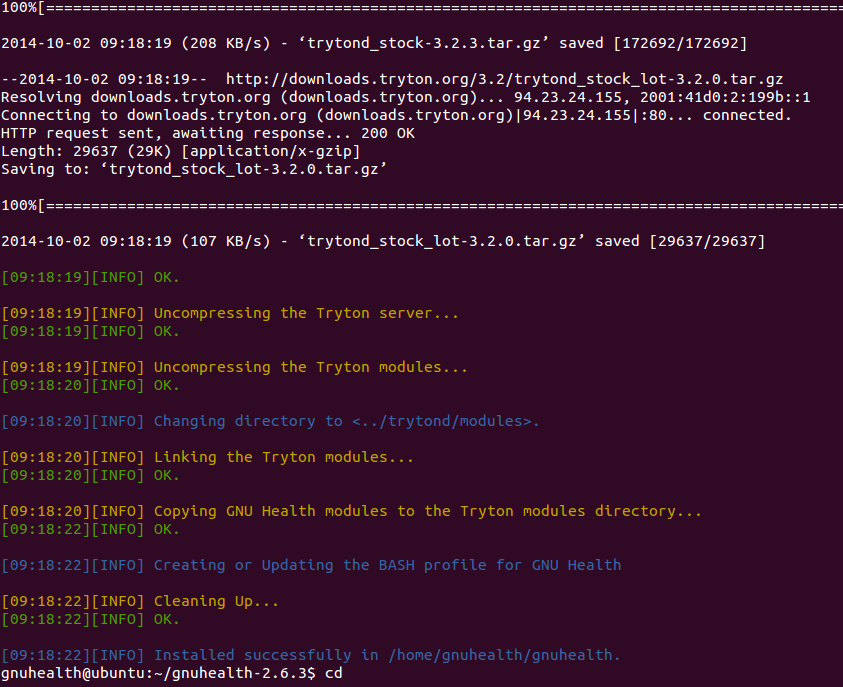 In the file /home/gnuhealth/gnuhealth/tryton/server/trytond-3.2.3/etc/trytond.conf , I have te following directives enable (red square):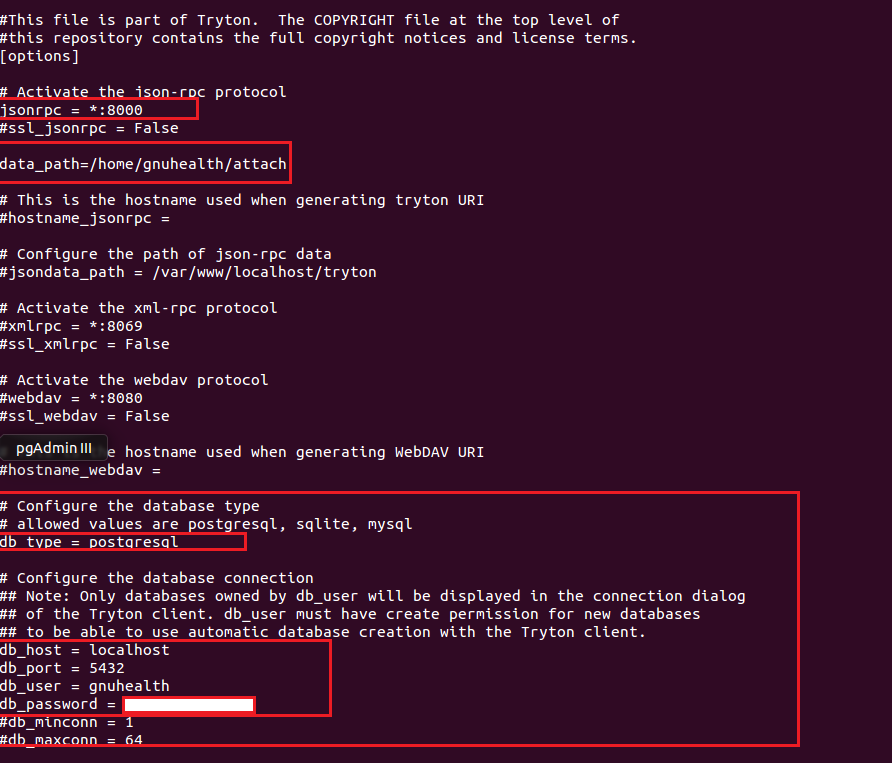 I get in my console output, that the server starting  on localhost:8000 such as the following picture:




Why the tryton server start from localhost and not from *:8000 due to I've configured the option of  
jsonrpc = *:8000
before?
Still, despite of this situation, I try connect from tryton client in the same machine of  tryton server with the following parameters
and I get the "Could not connect to the server" message
And I allocate a password to user gnuhealth like as yoy watch in the first picture in this message
Why I cannot connect from tryton to postgres for setup the gnu health database still when my data are right?
Can anybody help me with this situation?
Thanks. 
 
Bernardo Augusto García Loaiza
Ingeniero de Sistemas
Estudiante de Maestría en Ingeniería Informática - Universidad EAFIT