This is Liz from Screenprinting123. Just a friendly reminder incase you have any upcoming events to see if I might be able to save you money on your t-shirts this year. Our company offers excellent quality, a fast turnaround time, and unbeatable prices that include FREE SHIPPING, FREE SCREENS, FREE SETUP, and FREE ARTWORK. We print for the Tucson Marathon, the Silverman Triathlon, the Twin Cities Marathon, and many events and organizations. If you have any questions, or would like to see how much we could save you, please feel free to email me back or give me a call! We'd love the opportunity to make the t-shirts for your event! There's nothing like a one-of-a-kind t-shirt representing your organizations and events to guarantee participants year after year!
Thanks and hope to hear from you soon,
Liz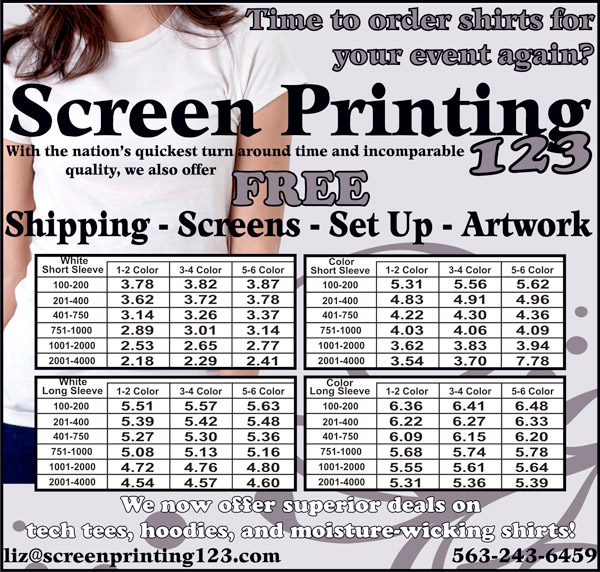 to unsubscribe please email
address@hidden
with the subject "unsubscribe".