I've attached a screenshot of what I think is a much better solution (to change the website). I think this simple change would alleviate the need for any messages in the application (though still wouldn't object to "(unstable)" or "(development)" in the title bar, just not a long instructional message).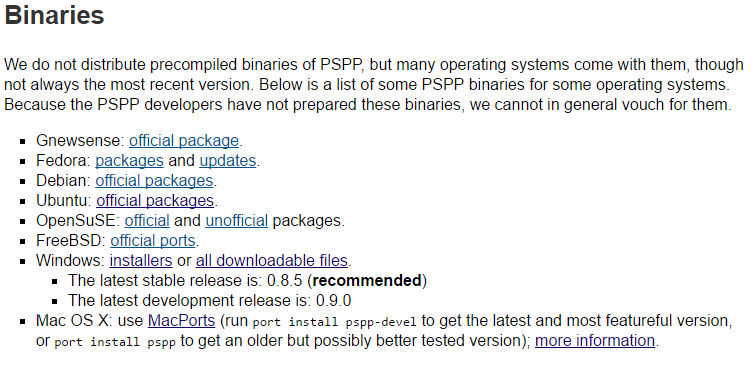 This can be done by adding the following HTML:
<ul style="margin-top: 0; margin-bottom: 0">
  <li>The latest stable release is: 0.8.5 (<strong>recommended</strong>)</li>
  <li>The latest development release is: 0.9.0</li>
</ul>
You could obviously make these numbers be dynamically loaded from somewhere, if that makes updating less cumbersome.
This suggestion is assuming you have no control over the 
http://pspp.awardspace.com/
page. If you do, it would be much better to redesign it so that it has a salient link to the most stable recent release, and a harder-to-find-and-accidentally-download link to the dev version.
Mark