---
[Date Prev][Date Next][Thread Prev][Thread Next][Date Index][Thread Index]
GNOME!
---
| | |
| --- | --- |
| From: | Ludovic Courtès |
| Subject: | GNOME! |
| Date: | Fri, 18 Mar 2016 19:51:24 +0100 |
| User-agent: | Gnus/5.13 (Gnus v5.13) Emacs/24.5 (gnu/linux) |
---
Andy Wingo <address@hidden> skribis:

> FWIW everything now works for me, which is a first in a year :)

\o/

I wanted to give it a try in a VM, hence these commits:

  6cbc8d5 * gnu: gnome: Disable hardware acceleration check via 'gnome.desktop'.
  c510cbb * services: xorg: Accept session commands with arguments.
  a0d7baa * gnu: gnome-session: Make sure 'gsettings' is found.

Now it works well in QEMU.

There are details to smooth out, such as having the right fonts
installed by default.  When I logged in, I got not-so-nice fonts in the
top-level bar, including squares here and there: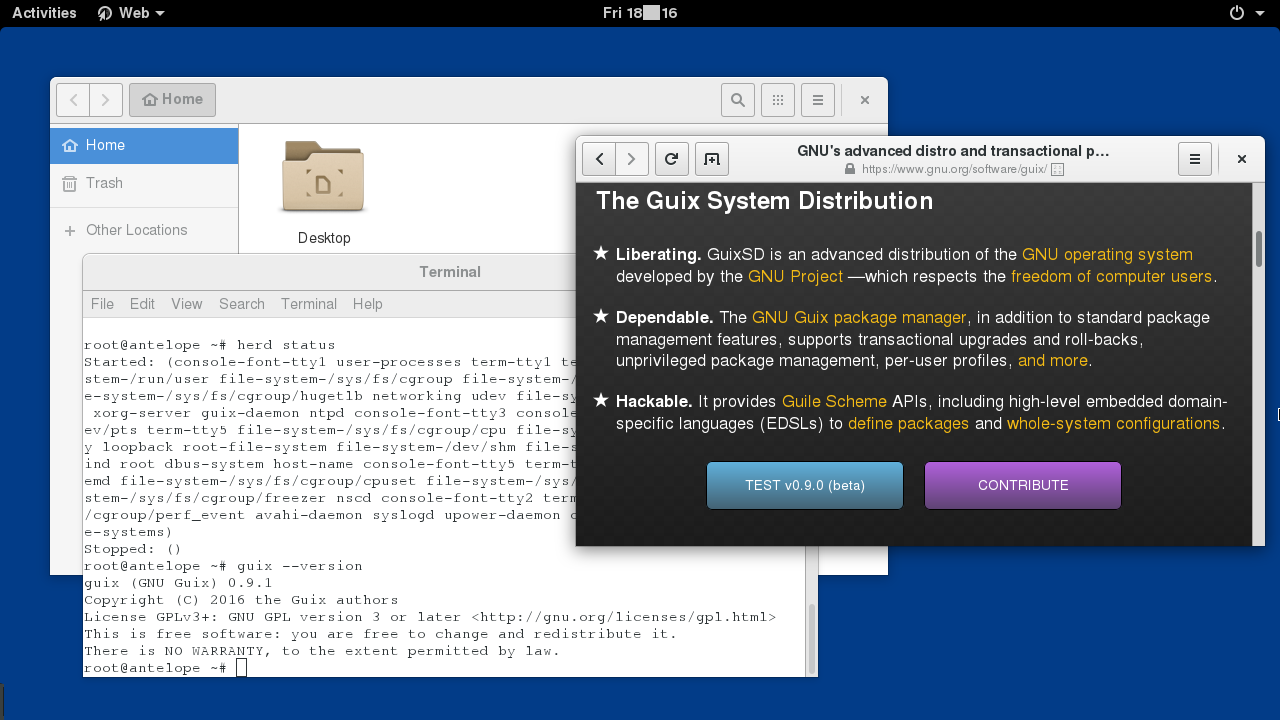 Ideas?

There's also the problem of the default background, as you pointed out
before, but maybe that's more "involved."

Thanks for the great work on GNOME!

Ludo'.

---
---
Re: fixed the gnome forever-suspend problem, Ludovic Courtès, 2016/03/17
---